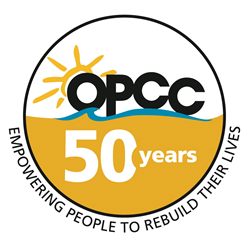 Los Angeles, California (PRWEB) June 28, 2015
Acclaimed Pop-Opera recording artist Nick Palance has created the "Coming Home with Nick Palance and Friends" charity gala to benefit OPCC and individuals who are homeless. The glamorous and highly anticipated event will be held on Sunday, June 28, 2015 at 6 pm at the elegant Casa Del Mar Hotel in Santa Monica (1910 Ocean Way, Santa Monica, CA 90405).
This memorable evening will include a red carpet gala reception, seated dinner by Executive Chef Alberico Nunziata in a spectacular ballroom overlooking the sea, silent auction, and an exciting musical program. Hilarious comedian Scott Wood, known as "Mr. Punchline," will be the emcee for the evening.
As guests sip on premium wines from Peaceland Vineyards, Alma Fria Vineyards, Notre Vin Vineyards and Vinium, they can bid on these fabulous Silent Auction items: A dress by fashion designer extraordinaire Sue Wong, a wine-tasting weekend in Sonoma County, exquisite prints by Neo-Renaissance artist Giorgio Tuscani, gorgeous clothes by Kyle Richard's Beverly Hills boutique "Kyle by Alene Too," gift card to celebrity fashion designer Pol' Atteu's Beverly Hills boutique, and fragrant luxurious candles by Lisa Carrier Designs.
Nick Palance, referred to as the "American Bocelli," is known for his romantic and passionate singing style. Actress Jamie Luner ("Better Call Saul," "Melrose Place") will take center stage, along with other special guests on June 28th.
Confirmed guests include: Sue Wong (international fashion designer), Greg Germann ("Ally McBeal"), Sofia Milos ("CSI: Miami), John Maceri (Executive Director, OPCC), Ron Whitaker (veteran rock drummer, played with members of Guns N' Roses), Renée Taylor ("The Nanny"), Dr. Estella Sneider (TV & Radio Host, Co-Producer of "Beverly Hills Royal TV"), Amanda Miguel (internationally renowned singer), Diego Verdaguer (internationally renowned singer), Ana Victoria (internationally renowned singer), Marisela (internationally renowned singer), Laurene Landon ("All the Marbles," "Maniac Cop"), Mel England ("Ron and Laura Take Back America"), Michelle Tomlinson ("Axe to Grind," "The Cellar Door"), Prince Mario-Max Schaumburg-Lippe from Germany (Actor/TV Host, Co-Producer of "Beverly Hills Royal TV") Vincent de Paul (award-winning actor and producer of "The Bay" series), Mario L. Trujillo (Deputy District Attorney, Los Angeles County), Anny Lieberman (singer), Dustin Quick (model), Pol' Atteu (celebrity fashion designer, "Living with the Enemy"), Patrik Simpson (international agent, "Living with the Enemy"), Xavier Mejia (Radio Host/Co-Founder LGBT Hero Awards), Hank Garrett ("Three Days of the Condor"), Lois Aldrin, Vida Ghaffari (actress and journalist), Tom Tangen (producer/star of "Mansion of Blood," President Hollywood Appreciation Society), Andre Agazaryan (producer/actor), Janet Winchell Gold (Bella Solé Jewelry, producer), Leanna Marie (talent scout), Viva Doll Angelina Sky, Rad Brdar (CEO Radz Records, drummer), James Zuley (Host of "Baby Boomers Live" on EZWAY BROADCASTING), Eric Zuley (EZWAY BROADCASTING, INC and United Nations Beverly Hills) Fredy Ceja (Councilmember Gil Cedillo's office) and Romulo Canizales (executive producer). Invited guests include: Kyle Richards ("Real Housewives of Beverly Hills"), Maria Conchita Alonso ("Return to Babylon"), Congresswoman Linda Sanchez, Mayor of Long Beach Robert Garcia and Senate President pro Tem Kevin De Leon.
Senate pro Tem Kevin De Leon's office and Los Angeles Councilmember Gil Cedillo's office will be presenting Certificates of Recognition to John Maceri, Executive Director of OPCC, as well as to Nick Palance, Sue Wong, Dr. Estella Sneider and Romulo Canizales.
Proceeds from the gala will benefit OPCC (formerly Ocean Park Community Center), which is the largest social services agency on the Westside of Los Angeles. A non-profit organization headquartered in Santa Monica, OPCC provides highly effective, fully integrated services to the most traumatized, vulnerable and needy members of our community—homeless individuals, victims of domestic violence, and at-risk youth. OPCC offers seven core services that provide support in the areas of housing, domestic violence, physical health, mental health, life skills/wellness, income services and substance abuse. All are designed to improve self-sufficiency, restore dignity, and enable our clients to be contributing members of our community, enhancing the quality of life for everyone.
Heralded as an extraordinarily gifted Pop-Opera recording artist and tenor, Nick Palance studied and trained for 8 years under world-renowned opera singer and vocal coach Maestro Hernan Pelayo (Placido Domingo's mentor). Palance's repertoire spans seven languages. His career took off when he starred as the lead in Andrew Lloyd Webber's "Joseph and the Amazing Technicolor Dreamcoat" on the original off-Broadway tour. He also had a tenure with the Canadian Tenors. Palance has toured internationally in concert halls and is well known throughout the country for his uplifting public performances as well as private concerts for prominent individuals including William Shatner, Jerry Bruckheimer, Joe Pesci, and LA Mayor Eric Garcetti.
Nick Palance states, "It has been my passion to help those who are being overlooked. When a person hits hard times and becomes homeless, not only do they lose their place to live and position in society, but they also lose their identity, and it is a difficult, if not impossible, thing to come back from. I created this event to raise awareness and bring like-minded people to make a difference and restore hope to those who need it. Let's take the 'less' out of homelessness."
Event sponsors: Casa Del Mar Hotel, Westport Construction, Makin International, Simons and Liebert Foundation, Peaceland Vineyards, Notre Vin Vineyards, Alma Fria Vineyards, Vinium, SEP Entertainment & Lighting, Rota Mobility, Lisa Carrier Designs, Kyle Richards and Kyle by Alene Too, Giorgio Tuscani, Sue Wong, Mauricio Umansky/The Agency, Pol Atteu and Patrik Simpson, Romulo Canizales and RC PR, Dr. Estella Sneider & I DOT Entertainment PR.
Executive Producers of the event: Nick Palance, Dr. Estella Sneider, Romulo Canizales, Alexandra Radlovic.
To purchase tickets: https://www.opcc.net/?nd=cominghome

For more information about OPCC, please visit http://www.opcc.net/; like the organization on Facebook at Facebook.com/OPCCLA; follow the agency on Twitter at @OPCCLA or Instagram at @opccsantamonica.
For more information about Nick Palance, please visit http://www.nickpalance.com/, like him on Facebook at Facebook.com/nickpalancefans, follow him on Twitter at @nickpalance.
Sponsors:
Casa Del Mar Hotel: This elegant beach hotel offers luxurious rooms, top-rated seafood restaurant and wellness spa. http://www.hotelcasadelmar.com/
Westport Construction: Experts in Affordable Housing, Occupied Renovation and New Construction. http://www.westportconstructioninc.com
Giorgio Tuscani: Known as "the Painter of the Soul," this Neo-Renaissance artist uplifts the heart with his message of unconditional love. http://giorgio-tuscani.artistwebsites.com/
Peaceland Vineyards: Based in Sonoma County, they feature premium grapes, stunning views and beautiful facilities. Sponsor of the wine-tasting weekend in the Silent Auction. http://peacelandvineyards.com/
Notre Vin Vineyards: Their small production world class wines include a Napa Valley Cabernet Sauvignon and Burgundian-style Sonoma Coast Pinot Noir. http://www.notrevin.com/
Alma Fria Vineyards: Family-owned vineyards based on the Sonoma coast, with handcrafted Pinot Noirs and Chardonnays of elegance, finesse and complexity. https://almafria.com/
Vinium Wine: Small batch craft wine for a healthier planet, with eco-friendly casks. http://viniumwine.com/
Sue Wong: Timeless and romantic creations from international fashion designer Sue Wong.
SEP Entertainment & Lighting: Lighting Design and Event Production Services.
Kyle by Alene Too: Women's designer apparel, shoes & accessories. Beverly Hills boutique.
Rota Mobility: Designs and creates ergonomic and efficient mobility products.
Lisa Carrier Designs: Luxurious Candle collection & Home Decor.
Mauricio Umansky / The Agency: Full-service, luxury real estate brokerage and lifestyle company