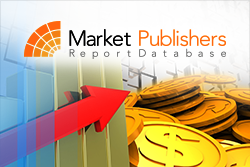 London,UK (PRWEB) June 22, 2015
In the recent past, a host of cancer immunotherapeutic products have been introduced on the market. A vast range of cancer immunotherapies are being studied in clinical trials for identification of their potential in terms of pharmacological effect and commercialisation. New cancer immunotherapies are currently at different phases of clinical research, which are expected to come into the global market in the years to come. Based on their ability to identify specific antigen pertaining to particular malignancy, cancer immunotherapies could be broadly broken down into specific and non-specific classes. Modality utilised for creating them may differ but all of them will include the activation of immune system to eliminate cancer cells. In certain circumstances, overlapping boundaries are quite possible because single cancer immunotherapy may have manifold effects.
Novel modalities, biomarkers and basic principles are anticipated to be introduced in the worldwide market in the offing. These changes are expected to be driven by increased findings and technological breakthroughs in the domain of cancer immunotherapeutics. Forecasts suggest that they are likely to play an essential role in the treatment of different malignancies. All these facts demonstrate that cancer immunotherapies are poised to have a bright future.
Monoclonal antibodies, adoptive cell transfer, immune checkpoint inhibitors, interferon, GM-CSF, immunomodulators, interleukins, vaccines are some of the cancer immunotherapies available today.
New research report "Global Cancer Immunotherapy Market Outlook 2020" elaborated by Kuick Research is now available at MarketPublishers.com.
Report Details:
Title: Global Cancer Immunotherapy Market Outlook 2020
Published: June, 2015
Pages: 2600
Price: US$ 3,600.00
https://marketpublishers.com/report/diagnostics-diseases/cancer/global-cancer-immunotherapy-market-outlook-2020.html
The research report provides a comprehensive analysis of the world cancer immunotherapy market. It offers a detailed classification of cancer immunotherapies; provides a granular market analysis and offers a detailed segmentation of the sector. The study discusses the cancer immunotherapy pipeline based on indication, company and phase; offers marketed cancer immunotherapies clinical insight and patent analysis by indication and company. The study presents a comprehensive analysis of the 1834 cancer immunotherapy drugs in clinical pipeline; covers the 113 marketed drugs; reviews the 622 cancer monoclonal antibodies (mAbs) in pipeline; canvasses the 312 vaccines in clinical development; and gives insights into the 36 marketed cancer mAbs; and sheds light on the 12 marketed cancer vaccines. The study presents an examination of the competitive landscape in tandem with profiling the top 30 companies. An analysis of the market dynamics comprising challenges and drivers is included, and detailed forecasts of the market are provided.
Report Scope:

Comprehensive insights into cancer immunotherapy products, their mechanism and classification.
In-depth overview of the global cancer immunotherapy market, its current standing alongside a assessment of the clinical pipeline.
All-round analysis of the world cancer immunotherapy market dynamics, with coverage of drivers along with challenges to cope with.
Analysis of the future prospects of cancer immunotherapy drugs.
Insight into the 1834 cancer immunotherapy products in clinical pipeline worldwide, by indication, stage of clinical research, and company.
Comprehensive study of the 113 marketed cancer immunotherapy drugs.
Review of 622 cancer monoclonal antibodies in pipeline.
Discussion of 312 cancer vaccines in pipeline.
Analysis of 36 marketed cancer mAbs.
Examination of 12 marketed cancer vaccines.
Profiles of the top 30 companies and their products.
Market future prospects.
More new studies by the publisher can be found at Kuick Research page.