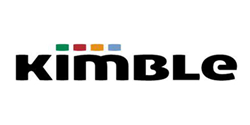 Shane will be instrumental in building and strengthening Kimble's relationships with Salesforce representatives and ensuring further integration of Kimble's applications with the platform
(PRWEB) June 22, 2015
Kimble Applications, a leading professional services automation (PSA) provider, announces that Shane Anastasi, former Salesforce Global Operations Vice President, has been appointed as one of the organization's new Vice Presidents in the US.
Shane joins the organization with over 20 years of IT Professional Services and SaaS (Software as a Service) experience from three continents. He is a recognised expert in the field of professional services consulting and recently published a framework for consultant training titled "The Seven Principles of Professional Services".
As Kimble is powered by the Salesforce platform, Shane will be instrumental in building and strengthening Kimble's relationships with Salesforce representatives and ensuring further integration of Kimble's applications with the platform.
Shane's expertise will also contribute to the development and execution of the company's strategy and its continued growth in North America.
Sean Hoban, CEO of Kimble Applications, said: "We are delighted to announce that Shane has joined Kimble. Shane's wealth of PSA knowledge and Salesforce experience makes him an ideal addition to the team as we further the company's activities and Salesforce partnership internationally."
Shane said: "I am thrilled to be joining Kimble at this transformative period. Kimble has designed a genuinely integrated PSA product that not only centres on operations, sales and delivery solutions but also accommodates other functionality of PSA and financial reporting systems. Because Kimble is Salesforce native and fully integrated with the Salesforce platform, it provides added value for many of our customers.
"I have a particular interest in improving professional services consultants' skills and believe Kimble can bring real value in this area."
In addition to his previous role at Salesforce, Shane has held other leading roles at BigMachines (now Oracle), Vignette (now OpenText), Singtel Optus and IBM in the US, United Kingdom and Australia.
Along with being fully compatible with Salesforce, Kimble has recently unveiled Kimble for Sage Life, a pre-integrated solution for consulting organization built on the Salesforce1 platform.