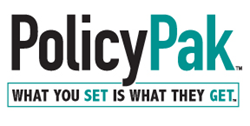 Citrix is all about getting applications to end users, and we're all about managing those applications.
Philadelphia, PA (PRWEB) June 24, 2015
PolicyPak Software, the leader in application configuration management (ACM), has been chosen as one of the top twenty Most Promising Citrix Solution Providers, according to Enterprise Technology Magazine CIOReview.
CIOReview, the navigator for enterprise solutions, has included PolicyPak's Citrix Solutions among its shortlist for Most Promising Citrix Solution Providers. With PolicyPak products, Citrix users can achieve full control over application security, pop-ups and configurations.
PolicyPak Suite, the company flagship product, allows Citrix admins to immediately implement best-practice configurations for hundreds of common applications, while ensuring those settings stay secure, even when the computer is offline. Settings delivery is possible either through regular networks, or via the Internet using PolicyPak Cloud.
Jeremy Moskowitz, PolicyPak founder and Group Policy MVP, said of the nomination: "Citrix is all about getting applications to end users, and we're all about managing those applications. It's a perfect one-two combo to make any Citrix-based organization even better. We are very pleased to have this work recognized, and look forward to further improving our value-added for Citrix users over the course of this year."
IT Admins and network administrators who want to try out the powerful abilities PolicyPak offers for Citrix users can get a free trial by contacting PolicyPak at the PolicyPak Website, or by calling (800) 883-8002.
About PolicyPak Software
PolicyPak Software (http://www.policypak.com) is the leader in Application Configuration Management (ACM) for Active Directory. The PolicyPak software Suite enables IT pros to deliver, lockdown and remediate settings for desktops, laptops, VDI sessions, company devices, as well as personal "BYOD" devices. Settings can be controlled either via On-Premise systems like Group Policy or SCCM or using PolicyPak Cloud for computers over the Internet. PolicyPak Group Policy Compliance Reporter enables real-time reporting on the status of Group Policy settings across the entire network. PolicyPak was founded by desktop management expert and Microsoft Group Policy MVP Jeremy Moskowitz.