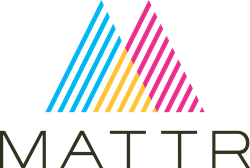 Our vision is to provide segmentation, identification and turn-key management of influencers for a brand.
Austin, TX (PRWEB) June 23, 2015
Tools typically focus on only one component of influencer marketing - identification or segmentation or engagement - forcing brands to use a mix of several different systems to handle their influencer marketing activities. This disjointed approach can lead to lost time and resources for marketers who are forced to move back and forth between disparate tools to handle influencer campaigns. More importantly, the traditional siloed structure of influencer tools can cause mistakes in a marketer's engagement with influencers.
Mattr puts an end to the disjointed nature of influencer marketing today with the announcement of its Virtual Agent solution, which will allow the company to offer marketers the ability to segment, identify and manage engagement with influencers all from one platform. Mattr's goal is to help brands make the transition from identifying influencers to actually hiring them and implementing a campaign efficient and seamless.
Mattr's Virtual Agent solution will enable brands to hire the influencers they identify directly through the Mattr app. Virtual Agent handles the contract, compensation and coordination, providing a smooth experience to both brands and influencers.
Using the Mattr app, brands are already able to segment and identify influencers that best align with their brand values and personality. Virtual Agent goes a step further, connecting brands and influencers, and offering brands an end-to-end platform for their influencer marketing activities.
Mattr plans to standardize pricing for hiring influencers, a first for the influencer marketing industry. The app will continue to identify influencers based on an algorithm consisting of reach, resonance and relevance. Mattr will also continue to focus on introducing brands to micro-influencers, those people who are extremely relevant to certain conversations and topics, but don't possess the massive followings of well-known celebrities and media personalities.
"Some companies are offering solutions that vet influencers, while others are providing a marketplace for brands and influencers to connect. Our vision is to combine those activities and provide segmentation, identification and turn-key management of influencers for a brand," said Jack Holt, CEO of Mattr. "We want to guide them from beginning to end, easing the burden of implementing and paying for an influencer campaign, and then celebrate their success."
Mattr announced its new Virtual Agent solution in conjunction with its selection as a leading marketing startup for the Foundry50 event which will be held in Cannes, France later this week. The Foundry50 will bring together the worlds of data, technology and ideas at the 62nd annual Cannes Lions International Festival of Creativity. To learn more about this event, and the 50 startups selected based on their innovation, read the official Ad Age announcement here.
About Mattr:
Mattr understands that "Personalities Tell Powerful Stories" and is leading a new era for marketing insights, providing brands with a deeper, more colorful view into their social audience - including who's influential, what influences them, and how to engage on a personal level by uncovering values and intent. Learn more at http://www.mattr.co.