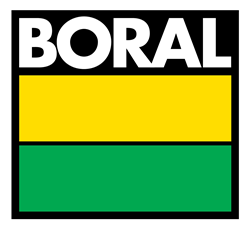 "Building design in the West region is becoming increasingly progressive, and The Vista Collection is an exciting response to current consumer demand."
Roswell, Ga. (PRWEB) June 22, 2015
Boral®, an industry-leading provider of brick, stone, roofing, trim and siding, is returning to PCBC June 24-25 at the San Diego Convention Center. The exhibit space (booth #943) will feature a range of cladding and roofing solutions from across the company, demonstrating Boral's ongoing commitment to design and innovation.
Cultured Stone® by Boral® will debut The Vista Collection, a regionally-inspired portfolio of 11 products developed with prominent colorist Ann Matteson. Drawing from the American West's natural beauty, the collection highlights the most breathtaking visual elements of its countryside, mountains and shorelines. "The Vista Collection builds on the high quality of the Cultured Stone® by Boral® line of products by introducing modern colorways to complement existing profiles," said Matteson. "Building design in the West region is becoming increasingly progressive, and the new products are an exciting response to current consumer demand."
To demonstrate its innovation and capabilities in light building products, Boral will feature its full line of Boral TruExterior™ Trim and Siding products, including Boral TruExterior™ Siding Craftsman Collection™ profiles – five bold full-thickness profiles that mimic the aesthetic of traditional wood siding. Boral TruExterior® Products have pioneered an entirely new category of poly-ash building materials, and its complete offering of 5/8, 4/4, 5/4 and 2x Trim, Beadboard, Skirt Board and Siding are ideal for a wide range of exterior applications.
Additionally, Boral will feature its mortarless stone veneer panel system on a prefabricated wall structure located in the booth. Boral Versetta Stone® offers all of the beauty of traditional stone masonry in an easier-to-install option. Boral Versetta Stone® can be applied with nails or screws and is perfect for a variety of interior and exterior applications.
Boral Roofing, industry leading premium roof tile manufacturer, will highlight its California Gemstone Collection. Inspired by the colors of California, the concrete roof tile Gemstone Collection includes six blended palettes derived from earthy southwestern hues and designed with subtle shifts of rich color that converge into flawlessly balanced configurations.
Launched in 1959 in San Francisco as the Pacific Coast Builders Conference, PCBC has grown into the largest show of its kind representing the West Coast. Now known only as PCBC, the annual show features a two-day conference, product display and business exchange targeting industry professionals including builders, developers, architects, remodelers, designers, contractors, dealers/distributors, suppliers/manufacturers and others. Additionally, PCBC is the official show of Leading Builders of America (LBA), whose membership includes 21 of the largest publicly and privately held homebuilders in the nation.
To learn more about Boral's comprehensive portfolio of brick, stone, roofing, trim and siding options, visit BoralAmerica.com.
###
About Boral USA
Headquartered in Roswell, Georgia, Boral USA, through its subsidiaries, is a leading manufacturer in the building materials industry. Boral USA's subsidiaries include Boral Bricks Inc., a leading manufacturer of brick in the United States; Boral Roofing LLC, the nation's leading manufacturer of clay and concrete roof tiles; Boral Stone Products LLC, manufacturer of Cultured Stone® by Boral®, the most recognized brand of manufactured stone veneer, and Boral Versetta Stone®, the leading brand of mortarless stone veneer; Boral Material Technologies LLC, a leading marketer of coal combustion byproducts; and Boral Composites Inc., manufacturer of Boral TruExterior™ Siding and Trim, pioneer of the innovative poly-ash category of exterior building products.
Follow Boral USA Online:
Twitter at @BoralAmerica
Facebook at http://www.facebook.com/BoralAmerica
Pinterest at http://www.pinterest.com/boralamerica