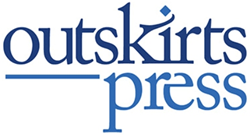 This new publishing package for spiritual books includes everything a writer needs in order to successfully publish and market their spiritual/inspirational work -- from a company with more than a decade of publishing successes.
Denver, CO (PRWEB) June 22, 2015
Outskirts Press, one of the top self-publishing service providers in the nation, announces the release of a new publishing package designed specifically for authors of spiritual or inspirational works. The newly released One-Click Publishing Package for Spiritual Books is tailored to provide spiritual writers with the specific services they need in order to successfully publish and market their important spiritual or inspirational literary work.
One-Click Publishing for Spiritual Books comes with a team of publishing professionals ready to guide an author from start-to-finish through the publishing process - from professional consultation to formatting and design to professional marketing and distribution. Authors who purchase the One-Click Spiritual package receive:

6x9 paperback format with distribution
Copyediting (up to 75,000 words)
Custom Cover
Cover Scribing
PDF eBook edition
Amazon Kindle edition
Spring Arbor submission
Spirituality & Health co-op ad
Personal Marketing Assistant
And much more!
One-Click Publishing for Spiritual Books ensures that with a single mouse-click, an author can get started on the road to publishing their labor of love and getting their message out to the world quickly and affordably. In addition to One-Click Publishing for Spiritual Books, Outskirts Press also offers One-Click Publishing for Speakers, Children's Books and Fiction. For more information, visit http://www.OutskirtsPress.com/p/spiritual.
About Outskirts Press, Inc.: Outskirts Press offers full-service, custom self-publishing and book marketing services for authors seeking a cost-effective, fast, and flexible way to publish and distribute their books worldwide while retaining all their rights and full creative control. Available for authors globally at http://www.outskirtspress.com and located on the outskirts of Denver, Colorado, Outskirts Press, Inc. represents the future of book publishing, today.
# # #
Outskirts Press, Inc., 10940 S. Parker Road - 515, Parker, Colorado 80134
http://outskirtspress.com 1-888-OP-BOOKS