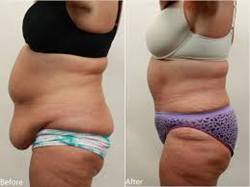 Finally, a low carb diet that eliminates hunger, fatigue and cravings while ridding the body of 20 pounds or more per month of unhealthy and embarrassing excess fat.
Los Angeles, CA (PRWEB) June 23, 2015
Carbohydrates, a calorie-providing macronutrient, are found in various foods and beverages. Eating the wrong kinds of carbohydrates leads to weight gain. And, although many diets make it sound as though simply eliminating carbohydrates is the answer to weight loss, there is a real science behind the low carb and no carb diet.
The body needs some carbohydrates, making it essential for the dieter to know which carbs to avoid, which carbs will cause weight gain without nutritional benefit and which carbs will nourish the body and deliver weight loss. And, because Diet Doc understands that most of their clients do not have a medical or nutritional background, they design their diet plans that are compatible with each patient's individual nutritional needs, lifestyle and medical conditions. Their clients can simply follow their meal and snack plans and know that they are consuming foods that will most adequately nourish the body to keep it running like a well-oiled, fat burning machine without deprivation.
Carbohydrates include:

Complex;
Fibrous;
Simple, and
Refined
Complex and fibrous carbs serve many functions in the body beyond being fuel for energy. They are present in grains, vegetables, nuts, seeds and beans, whereas less complex carbs are found in milk and fruit. And then, of course, there are refined or simple carbs which are present when food manufacturers add them to processed foods and include white breads, pasta, cookies, cake, candy, and sodas and sugar-sweetened drinks.
While many competitive low carb and no carb diet plans replace carbohydrates with protein and fat, Diet Doc relies on doctor supervision and individually tailored recommendations for each patient to accurately determine the appropriate amount of fat, protein, fiber and carbs required for their personal nutritional needs. After an initial doctor consultation, during which the system is assessed, medical conditions are discussed and past weight loss attempts are examined, certified nutritionists design meal and snack plans around each patient's individual needs. The meal plans are strategically balanced to include the required amounts of protein, fiber and carbohydrates to keep the body functioning at optimal capacity, leave their patients feeling full and satisfied and burn excess fat at an amazing pace.
And, while many dieters do attempt to follow no carb and low carb diet plans that may, in fact, generate initial weight loss, many abandon their goals because of carbohydrate withdrawal symptoms that can include headaches, powerful food cravings, fatigue and weakness and overwhelming hunger. For this reason, Diet Doc incorporates their specially formulated, pure prescription diet products that give their clients an edge on weight loss by eliminating the side effects, enabling them to focus completely on reaching their ideal weight without interruption. In fact, statistics extracted from a recent in-house survey reveals that the majority of over 25,000 actual Diet Doc clients are losing 20 or more pounds per month naturally, safely and comfortably. They are noticing the very rapid loss of pounds and inches from the hard to reach areas and are reporting flatter bellies, slimmer thighs and buttocks and more slender hips, along with increased energy levels and improved confidence.
Choosing the Diet Doc low carb diet plan is easy. The company utilizes the most modern technology that enable their patients to simply call the company or visit http://www.dietdoc.com to complete an online health questionnaire, schedule an immediate online doctor consultation, schedule weekly checkup calls for progress monitoring and easily and effortlessly reorder their diet products for direct home delivery without frequent, costly, time consuming and embarrassing doctor visits.
They encourage people of all ages, genders and sizes and, in any part of the country, to call today to schedule an immediate, confidential, no-cost doctor consultation and to learn how Diet Doc's low carb diet plans can safely, naturally, quickly and comfortably deliver the best weight loss possible.
About the Company:
Diet Doc Weight Loss is the nation's leader in medical, weight loss offering a full line of prescription medication, doctor, nurse and nutritional coaching support. For over a decade, Diet Doc has produced a sophisticated, doctor designed weight loss program that addresses each individual specific health need to promote fast, safe and long term weight loss.
Diet Doc Contact Information:
Providing care across the USA
Headquarters:
San Diego, CA
(888) 934-4451
Info(at)DietDoc.info
http://www.dietdoc.com
Twitter: https://twitter.com/DietDocMedical
Facebook: DietDocMedicalWeightLoss
Linkedin: https://www.linkedin.com/company/diet-doc-weight-loss?trk=biz-brand-tree-co-logo