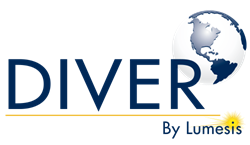 Stamford, CT (PRWEB) June 23, 2015
Lumesis, Inc., a leading provider of business efficiency and regulatory compliance solutions has announced the launch of DIVER Underwriter. The solution was developed in response to new pressures in municipal underwriting resulting from the SEC's MCDC initiative and the continued regulatory focus on underwriting practices. DIVER Underwriter leverages technology to help firms perform reasonable diligence consistent with their policies and procedures and delivers significant efficiencies allowing firms to maximize the number of deals they can bid while meeting regulatory requirements.
The company has also announced a strategic integration of DIVER Underwriter with Ipreo, a leading global provider of workflow solutions and market intelligence to financial services and corporate professionals. The two companies will now offer access to DIVER Underwriter directly from the Deal Calendar in Ipreo's Municipal Information Center.
"The launch of Underwriter demonstrates our continued commitment to delivering technology resources to the municipal bond market. With an increased regulatory focus on underwriting practices, it is critical that market participants have efficient means to address this heightened regulatory scrutiny," said Gregg L. Bienstock, Esq., CEO and Co-Founder of Lumesis. "DIVER Underwriter delivers workflow efficiency and electronic deal files, offering users a comprehensive solution for their underwriting process. We are excited to expand our relationship with Ipreo allowing market participants direct access to Underwriter from their industry-leading Deal Calendar," said Tim Stevens, President and COO of Lumesis.
"We are pleased to expand our relationship with Lumesis," said Allen Williams, EVP & Managing Director, Global Fixed Income Capital Markets at Ipreo. "Enabling direct access to DIVER Underwriter is in line with Ipreo's continued commitment to providing the municipal community with the tools they need to effectively deal with the ever-changing regulatory environment."
About Lumesis, Inc.
Lumesis, Inc. is a financial technology company focused on providing business efficiency and regulatory solutions to the municipal bond marketplace. Founded in 2010, Lumesis is completely dedicated to serving the municipal market with industry-leading analysis and compliance solutions that meet the needs of an evolving regulatory environment. Today, the company's DIVER platform helps hundreds of firms with over 40,000 users efficiently meet credit, regulatory and risk needs. Lumesis investors include Safeguard Scientifics, Inc. (NYSE: SFE) Learn more at http://www.lumesis.com
About Ipreo
Ipreo is a global leader in providing market intelligence, data, and technology solutions to all participants in the global capital markets, including sell-side banks, publicly traded companies, and buy-side institutions. By combining state-of-the-art new issuance systems with the premier global financial and investor data, Ipreo enables our capital markets clients to execute deals more efficiently, maximizing time and resources. Our applications include end-to-end bookbuilding systems, roadshow & conference management platforms, and electronic document delivery. Additionally, Ipreo's suite of investor prospecting and CRM solutions offers the most accurate and comprehensive institutional contacts data and profiles in the industry. Ipreo is the only financial services provider to offer solutions across all asset classes for the Equity, Fixed Income, Municipal, and Syndicated Loan markets. Ipreo is private-equity held by Blackstone and Goldman Sachs Merchant Banking Division, and has more than 800 employees supporting clients in every major financial center around the world. For more information, please go to http://www.ipreo.com.