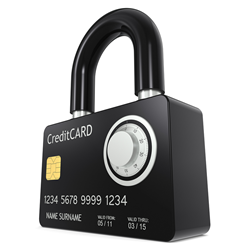 pcipolicyportal.com Launches Complete New Line of PCI Policies and Procedures Packets for All Major Global Industries Seeking Rapid PCI DSS Certification.
Atlanta, GA (PRWEB) June 23, 2015
Materdei Consulting, the founders of pcipolicyportal.com, have just launched an all new line of PCI policies and procedures packets for all major global industries seeking rapid and swift compliance certification. From online merchants to data centers – and more – businesses all throughout the world now have PCI policy documentation that's been customized to one's exact industry, and this is a first.
A one-size fits all set of PCI policies and procedures may be suitable for a number of industries – and pcipolicyportal.com offers such a packet – for various other business sectors, highly specific and customizable documents are what's needed. pcipolicyportal.com now offers fourteen (14) different packets for various industries, along with a Global PCI DSS Policies Packet for all others, and they're all available for instant download today, with nod delay!
The new line of PCI policies and procedures packets consist of industry leading toolkits and compliance documents for helping ensure rapid and complete PCI certification for the following industries:

e-commerce Merchants
Storefront Merchants
Libraries
Schools & Education
Call Centers & Telecomm
Data Centers & Managed Services Provider (MSP)
Software Development
Cloud Computing & SaaS
Hospitality
Healthcare
Industrial & Utilities
Banking & Financial
Government
All Other Industries
Forget about the one-size fits all approach for PCI policies and procedures and start downloading industry specific documentation from the compliance leaders today at pcipolicyportal.com.