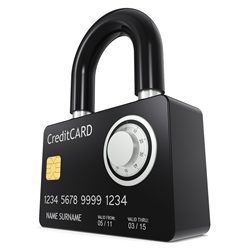 pcipolicyportal.com Announces Expansion of PCI DSS Consulting Services and PCI Policy Templates to North Carolina Businesses Seeking Assistance with PCI Certification.
Charlotte, NC (PRWEB) June 24, 2015
Businesses all throughout the state of North Carolina can now leverage the experience, trust, and knowledge from pcipolicyportal.com for helping ensure compliance with the newly revised Payment Card Industry Data Security Standards (PCI DSS). Whatever one's business offering is, if it includes storing, processing and transmitting of sensitive cardholder data, then PCI DSS compliance for North Carolina entities is mandatory.
Don't waste thousands of dollars and hundreds of man-hours in becoming PCI DSS compliant, just turn to the proven experts today at pcipolicyportal.com, providers of industry leading consulting services along high-quality PCI policy templates. While the PCI compliance mandates may be technical, don't forget about the tremendous amount of documentation needed for ensuring annual certification with the current framework.
pcipolicyportal.com also provides North Carolina businesses proven consulting services for assisting with the numerous – and often confusing – PCI DSS Self-Assessment Questionnaires (SAQ), of which there are currently eight. From SAQ A to SAQ D, pcipolicyportal.com offers in-depth, easy-to-understand guidance and support for ensuring rapid and complete compliance with the current PCI framework. Additionally, pcipolicyportal.com also offers professional consulting services to North Carolina merchants and other businesses looking for expert guidance on PCI DSS compliance.