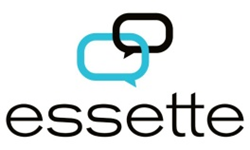 Clients [can now] move data from the claims system and into Essette in a manner of seconds. That is a game-changer!
Longmont, CO (PRWEB) June 23, 2015
Essette is excited to release v3.7 of its industry-leading Medical Management software, which was heavily focused on a redesign of the data integration and import process. Data is clearly one of the most important components of Healthcare IT, and receiving clean data from clients is crucial to the success of an Essette implementation. Essette listened to client requests to simplify the data integration process and has correspondingly devoted the first half of 2015 to retooling the data integration approach. Version v3.7 added a host of functionality and transparency to data imports to give clients unprecedented control over each and every data field.
"Getting the data out of our clients' environments was always one of the most time-consuming aspects of our implementations," says Grant Gaudette, COO & CTO at Essette. "With the new streamlined data model and import service, data integrations will be completed in a fraction of the time, which should cut considerable time off the implementation cycle. The feature I am most excited about is the ability for Essette to import data throughout the day, rather than the previous nightly refresh. This enables clients to move data from the claims system and into Essette in a manner of seconds. That is a game-changer for our users!"
Of course, Essette made sure v3.7 still contained several important functionality enhancements. Essette already included a robust correspondence engine, but v3.7 includes even more features for automating the creation of correspondence within Case Management, Population Management, and Utilization Management. Additional functionality was added to Population Management, in which members can now be manually added to campaigns both individually and in bulk, as well as directly from an authorization (UM) or a case (CM). Diagnosis and Service Groups have been added and are available for use as filters in campaigns (and reports), avoiding the need to enter multiple individual diagnoses or services for each campaign or report.
With v3.7 shipped, the Essette team is already off and running to develop even more great functionality for v3.8, slated for release in Q4. Exciting new features such as an Essette API and a robust compliance clock for UM will make v3.8 another can't-miss release. Stay tuned for more information in the coming months.
Essette invites you to see these and many other exciting new features in action! Visit http://www.essette.com to sign up for and schedule a free web demo.