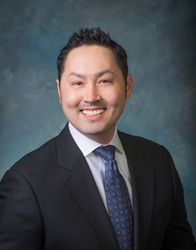 "Our crews must earn the certification, and they are incentivized to do so," Shelton, said.
Bloomfield Hills, Michigan (PRWEB) June 23, 2015
Farnsworth interviewed Edward Shelton, Fortis Energy Services V.P. of Business Development for his take on how the company is using this opportunity to improve their services and grow in a down market.
The article explained how some service companies are taking this time to improve in ways that might give them an edge over the competition. Fortis Energy Services Inc. is focusing on setting itself apart through its growth strategy, which includes three "pillars of differentiation"—FortiSafe Certified, Designed Solutions and lean methodologies.
Safety is the primary core value at Fortis and Shelton went on to explain the second and third pillars of differentiation that concentrate on identifying and eliminating inefficiencies, while the first pillar, FortiSafe Certified, focuses on safety with a program that exceeds all regulatory and customer requirements.
"Our crews must earn the certification, and they are incentivized to do so," Shelton, said. "Our entire fleet will also display the certification so anyone working with and around the equipment knows it was inspected prior to arriving on location." The FortiSafe Certified Program is unique in its coverage of man and machine.
E&P Magazine will be distributed at the DUG East Conference where they will be exhibiting in booth 748. Additionally, Fortis will be hosting the Late Night Mixer at the Heinz History Center from 8pm to midnight on Wednesday, June 24th.
To read the entire article http://www.epmag.com/slowdown-makes-time-refine-strategies-processes-800896#p=full
About Fortis
Fortis Energy Services, Inc. is a leading oil and gas well service company in the USA, providing oil and gas well services throughout the production life cycle. Fortis' safety culture sets them apart as a leader in the industry. Quality people and quality work contribute to Fortis' exceptional growth rate. A well-maintained fleet combined with highly experienced professionals has enabled Fortis to establish strong customer relationships and an excellent safety record.
For Info contact: Nancy Thompson nthompson(at)fortisenergyservices(dot)com