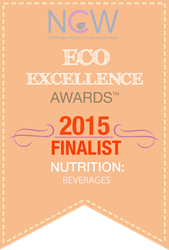 Mountain View, CA (PRWEB) June 22, 2015
Voting is now open for the 2015 Eco Excellence Awards by NCW Magazine, and the public will have the chance to vote for not one, but two product offerings from California based Coco Libre.
A panel of judges made up of celebrities and members of NCW's Moms Lab went through all of the product submissions to choose their top 5 finalists in a variety of categories. Coco Libre Original and Pineapple coconut waters were selected as a finalist in the Nutrition: Beverages Category, while the Coco Libre Protein line, available in chocolate, almond, coffee, and vanilla, were chosen in the Wellness: Vitamin and Supplements for Mom Category.
Regarded as one of the biggest Media Awards, the Eco-Excellence are the only ones to recognize excellence in the world of sustainability and social responsibility.
Coco Libre was chosen as a finalist, not only because they manufacture natural nutrition products that are both responsible and delicious, but also because their supply chain practices give them a lower carbon footprint and their customers a higher quality drink, and organic options at non-organic prices.
"Being a finalist in multiple categories of the Eco Excellence Awards is an absolute honor for us," remarked Coco Libre CEO Candace Crawford. "To be recognized for sustainability and social responsibility is a rewarding piece of recognition for what we try to do everyday and in every decision."
Voting is open to the public at NCW Voting Link and runs from June 18th through July 10th. The product in each category that receives the highest number of votes will be announced as the Eco Excellence Award winner on July 15th and featured in the August issue of NCW Magazine.
ABOUT NCW MAGAZINE
NCW Magazine is the leading lifestyle publication that addresses the needs of the modern family. Beautiful photography, thought-provoking editorial content, and a clear focus on ecologically and socially responsible consumer values makes NCW Magazine an unmatched destination for everything modern, sustainable and beautifully crafted. The #1 resource for parents who want to make better choices for themselves and the people they love the most, without sacrificing the things they like the most. From design in Copenhagen to fashion in New York, to lifestyle and well-being around the globe, NCW Magazine offers a global look at parenting in the modern world.
http://www.ncwmagazine.com
ABOUT COCO LIBRE
Coco Libre's flagship Organic Coconut Water is the nutritional foundation for a growing family of purposeful beverages. Coco Libre Protein was a finalist for Best New Product Line Extension at the World Beverage Innovation Awards 2014. Coco Libre beverages can be found in grocery, specialty and natural foods retailers in the U.S. and Canada. To learn more visit http://www.cocolibreorganic.com, Facebook.com/CocoLibre, twitter.com/CocoLibre and Instagram @CocoLibre. Liberate your thirst.™
Media contact: Celina Cooper – celina(at)maverickbrands.com, (650) 739-0555