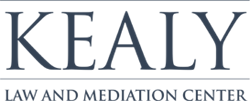 Kealy Law and Mediation Center wanted their new website to reflect their commitment to restoring financial control to good, honest, hardworking people who need to file personal bankruptcy.
Broomfield, CO (PRWEB) June 25, 2015
Choosing a legal firm is often difficult. And when a person needs legal representation for bankruptcy, the choice can be harder yet. But Kealy Law and Mediation Center makes the decision an easy one. The attorneys at this firm are a team of professionals who have chosen to use their skills and talents working directly for the consumer instead of working for large financial institutions and big banks. Kealy Law and Mediation Center's new website reflects the commitment of the firm to restoring financial control to good, honest, hardworking people who need to file personal bankruptcy.
When working with Karen Kealy, an attorney at Kealy Law and Mediation Center, it is easy to see her dedication to helping people with financial needs that arise in everyday life—whether it be a bankruptcy, a mortgage modification, refinancing, or choosing a better way to divorce through mediation. She has a desire to know the needs of every client, because individual attention is important to her. She respects her clients by fostering open discussion, offering unique ideas, and providing the highest quality solutions.
Built with the help of Foster Web Marketing, the lawyer and medical practice marketing firm, the Kealy Law Center website provides up-to-date information with new and recent changes and modifications to the law. These Denver metro lawyers pride themselves on staying on top of legal news and topics. Because of this, they provide website content that offers advice on the best practices for clients and potential clients.
Kealy Law Center sets itself apart from other attorney firms by its dedication to meeting the specific needs of every client. This experienced team handles bankruptcy and divorce mediation matters in northern Colorado, and they also serve the Colorado Springs and Denver Metro areas as well.
With the firm's new website, individualized client service, and Ms. Kealy's membership in numerous associations—including the Colorado Consumer Bankruptcy Association and International Association of Risk and Compliance Professionals (IARCP)—Kealy Law Center is well equipped to help clients with their financial needs. All the attorneys at Kealy Law Center look forward to the launch of their new website. Be one of the first visitors to the new website at http://www.kealylawfirm.com.
About Foster Web Marketing:
Founded in 1998, Foster Web Marketing (FWM) offers attorneys, physicians, and other professionals across North America and overseas an effective online marketing approach that combines appealing and intuitive design with the latest search engine optimization, comprehensive marketing services, and content management strategies. FWM has proven that it is possible to build a "Made in the USA" business with excellent customer service in a very competitive market, all while helping its clients succeed through powerful websites and proven education-based marketing techniques using its proprietary "secret weapon," Dynamic Self-Syndication (DSSTM). To learn more, please visit http://www.FosterWebMarketing.com.