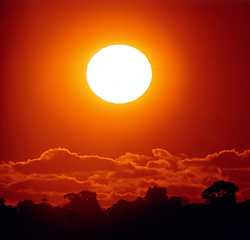 It's an opportunity for them to tell their experience--it can be a good or bad experience
Houston, Texas (PRWEB) June 24, 2015
Katrina Parrott, known online as Summer Solstice, launched a website, http://www.SummerofTruths.com, on June 21, inviting submissions that give real-life accounts of situations where people have felt protected or threatened by law enforcement.
Stories will be accepted until Sept. 23, the fall equinox, and the book will appear on Dec. 22, the winter solstice. Authors will be identified by age, ethnicity, gender, and location, but not by name, in the publication.
"It's an opportunity for them to tell their experience – it can be a good or bad experience," Parrott says. "I just want to give people a platform to tell their story. I'm not bashing, which is why I'm allowing people to tell good stories or bad stories.
"I think what's being elevated today has been going on for a long time. I've heard some horror stories. We've had far too many experiences and cases where this has been going on."
A portion of profits from the book will go to support reconstruction efforts in Baltimore, one city where an impoverished neighborhood erupted in violence after Freddy Gray died in police custody, joining a list of high-profile events from Ferguson, Mo., and North Charleston, S.C., to Cleveland and New York City.
The proliferation of camera phones has added unprecedented levels of video evidence to encounters that in the past relied on conflicting testimony, with officers' accounts typically deemed more reliable. Parrott seeks to provide an avenue for a broader range of people to add their stories to the mounting body of evidence.
"I'll tell you why this information is important to me," she says. "Knowing these experiences across the United States may provide invaluable insight that will help to influence change based on the anonymous stories that we receive and publish."
To submit your narrative, visit http://www.SummerofTruths.com starting June 21.