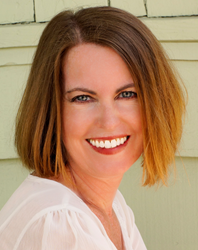 If you start your activity already at a mineral deficit, you will get dehydrated much faster, plus you will have more difficulty recovering.
Santa Clara, CA (PRWEB) June 24, 2015
Nutrition and health company Oasis Wellness offers suggestions on ways to stay naturally hydrated during the busy and active months of summer. Surprisingly, none involve water, sports drinks or other types of libation. On her YouTube channel, Jennifer Schmid, a nurse and natural alternative medicine expert, offers 3 easy tips for staying hydrated naturally during the hottest time of the year. Good nutrition and health from food and beverages provides us with important minerals and electrolytes that are needed for athletes, active children, and adults in hot weather.
FATS
While it may seem counterintuitive, the consumption of certain types of healthy fats from sources like butter, coconut oil and avocado are helpful for those involved in endurance sports like cycling. A 2010 study of cyclists showed significantly longer "time to exhaustion" after ingesting a food with medium chain triglycerides (MCT), the main fat in coconut oil. "Fats also work synergistically with water," said Jennifer Schmid. "Similarly, avocados and coconut are rich sources of electrolytes such as potassium and magnesium. In fact, avocados make a healthy snack for athletes because of those electrolytes as well as vitamins B6 and C."
MINERALS
Athletes who start a game or workout and are low in certain minerals will get tired sooner than those who regularly consume foods that are high in mineral content. These foods include vegetables, seaweed, bone broth, meat and dairy. "If people start their activity already at a deficit, they will get dehydrated much faster, plus they will have more difficulty recovering," said Schmid. "Muscles -- including the heart – need minerals (electrolytes) to contract and relax properly." Schmid also recommends eating organic sources of these foods, since research shows they tend to be higher in these nutrients than those grown conventionally.
MAKE YOUR OWN SPORTS DRINK
Commercial sports drinks can be expensive, full of sugar and other unwanted ingredients, and can actually deplete the nutrients needed for complete nutrition. To save money and avoid those unwanted elements, people can make their own rehydration drink.
The ingredients and recipe Jennifer Schmid suggests are:
1 quart filtered water, coconut water, or herbal tea, such as rooibos, honeybush, peppermint, or ginger (or any combination of these liquids to make 1 qt)
1/2 tsp Celtic sea salt or Himalayan salt
freshly-squeezed juice of 3-4 limes or 1-2 lemons
1-2 Tbspn raw honey
5-10 drops Stevia extract (to taste)
Optional:
1/2 tsp Premier Research Labs' Coral Legend* or 1/2 tsp Premier Research Labs' Polar Mins*
1 dropper of Standard Process Phosfood*

available from licensed healthcare distributors
"This is a personal favorite of mine," Schmid stated. "Not only is it far healthier than commercial sports drinks, it's also way more economical and tastes great. Even teenagers like it. Just place all of the ingredients in a container (preferably glass), cover, and shake. Some people prefer a more tangy drink and do not add the stevia."
For more information and tips on staying healthy naturally, please visit http://www.earthbasedmedicine.com.