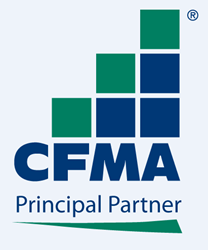 Portland, Ore. (PRWEB) June 23, 2015
Viewpoint Construction Software®, a leading provider of innovative software solutions to the construction industry and CFMA's Principle Partner, is proud to sponsor CFMA's 2015 Annual Conference & Exhibition held this year at the Sheraton Chicago Hotel & Towers, June 27- July 1. Viewpoint will showcase in booth #508 their comprehensive portfolio of construction specific solutions for contractors of all sizes:

Vista by Viewpoint – an integrated, comprehensive suite of software solutions that help medium-to-large contractors optimally manage all areas of operations.
ProContractor by Viewpoint – the all-in-one cloud hosted solution for small to medium sized contractors looking to simplify and streamline management of their operations.
Viewpoint For Project Collaboration – a collaborative product management suite for integrating internal and external team members, supporting business processes and providing transparency throughout the lifecycle of a project.
Viewpoint For Content Management – a comprehensive enterprise content management system for digital storage, organization, access and distribution of data and documents.
On Sunday, June 28th, 12 -2 pm, Viewpoint will host a Construction Technology Forum where attendees will be given the opportunity to learn more about Viewpoint's long-term product strategies and the latest product updates. On Monday, June 29th, 10:30 – 11:45 am, Viewpoint Senior Product Manager, Jeremy Larsen will give an educational presentation, "The Basics of BIM – What are the Different Levels of BIM and How Can Your Organization Benefit From Each?" as a part of the Technology Session track.
For more than 35 years, construction financial professionals across North America have attended CFMA's annual conference for networking and educational opportunities. CFMA's theme this year is "The Power of One," showing how much of an impact one person can make in an organization. Offered this year are three general sessions, 37 breakout sessions, six peer group sessions and several social and networking events.
About CFMA
Founded in 1981, CFMA is the only organization dedicated to bringing together construction financial professionals and those partners serving their unique needs. CFMA serves more than 6,500 members via 89 chapters located throughout the U.S. and Canada. CFMA publishes an award-winning magazine, CFMA Building Profits, and offers a variety of educational and professional development and connection programs through its chapter network, Annual Conference & Exhibition, and online self-study courses and webinars. CFMA membership provides construction financial professionals unique opportunities for industry networking, career development, and personal and professional growth. Visit http://www.cfma.org for more information.
About Viewpoint Construction Software
Viewpoint is a provider of innovative construction-specific software solutions to the global construction and capital project industries. Viewpoint provides the tools they need to improve project profitability and visibility, manage risk, and effectively collaborate with the entire project team. Viewpoint solutions include everything needed from preconstruction to construction and facilities maintenance, offered on a variety of platforms, including Cloud, Mobile, SaaS and On Premises. Headquartered in Portland, Oregon, USA, and with offices in the UK and Australia, Viewpoint has become the technology partner of choice, with customers located across the globe in more than 28 countries. These customers include more than 30 percent of the ENR 400, and more than 50 of the top mechanical and electrical contractors in the United States – more than any other construction software provider. For more information, please visit http://www.viewpoint.com.
© 2015 Viewpoint, Inc. dba Viewpoint Construction Software. All Rights Reserved. Viewpoint®, Viewpoint Construction Software®, Viewpoint V6 Software®, Vista by Viewpoint™, ProContractor by Viewpoint™, Construction Imaging®, Mobile Field Manager™, 4Projects®, Viewpoint For Project Collaboration™ and Viewpoint For Estimating™ are trademarks or registered trademarks of Viewpoint, Inc., in the United States and/or other countries. Other names and brands may be claimed as the property of others.