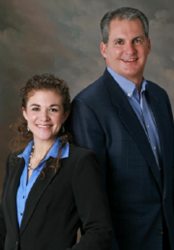 We are setting goals for the retirement plan committee that will help put their employees on a path to retirement success
Orlando, FL (PRWEB) June 23, 2015
The City of Leesburg, Florida is pleased to announce the engagement of FiduciaryFirst, LLC as retirement plan advisor and fiduciary risk management partner of its Regulation 457(b) and 401(a) Retirement plans totaling approximately $13 Million in assets.
The City of Leesburg is a full-service municipality serving a population of nearly 21,000 and a fast-growing business community. Leesburg provides award-winning utilities such as water, wastewater, treated re-use, electric, natural gas, solid waste and high-speed, fiber-optic communications.
Using their proprietary Plan Success MethodSM, FiduciaryFirst will provide ongoing customized services to aid in risk management and improve the retirement plans' participant outcomes. "We are setting goals for the retirement plan committee that will help put their employees on a path to retirement success", stated Jamie Hayes, Partner, QPFC, AIF C(k)P. She continued, "Our team has an impressive track record of working with local governments and we are excited for the impact we will bring to these Plans."
FiduciaryFirst has implemented The Participant EffectTM to promote state of the art plan design through Behavioral Finance and a new approach that includes Financial Wellness. The Participant EffectTM seeks to drive success stories, including utilizing all types of Defined Contribution plans to drive reduced healthcare costs for the employer and a higher probability of a more confident retirement for employees. For more information, please visit http://www.fiduciaryfirst.com or call anytime at 1-866-625-4611.
Securities and Advisory Services offered through LPL Financial. A Registered Investment Advisor, Member FINRA/SIPC