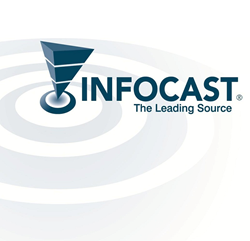 Competition for SWIFT funding has been fierce and complicated.
Los Angeles, CA (PRWEB) June 29, 2015
Infocast has announced the 4th Lone Star Water Summit scheduled on September 9-10, 2015 at the Hilton in Austin, TX. The event is expected to gather Key Texas Water Regulators together to discuss funding opportunities for Texas Water Infrastructure.
An estimated $53 billion worth of drinking water and wastewater infrastructure projects will be needed in Texas over the next 15 years to address municipal and industrial water shortcomings. The first round of RFP's are through and funding for SWIFT approved projects and loads are anticipated to close this November or December.
Competition for SWIFT funding has been fierce and complicated. Fortunately, there are State and Federal Initiatives in place to help private stakeholders organize and participate in Public Private Partnerships in Texas by entering into agreements with private entities to develop and operate qualifying water infrastructure projects like the S.B. 1048, the Public and Private Facilities and Infrastructure Act, the Build American Investment Initiative and the Water Infrastructure Finance and Innovation Act.
Only stakeholders intimately aware of the latest insights, lessons learned, and how-to maximize project fundability from successfully (public and privately) funded water projects will succeed.
As the leading business intelligence and networking events producer in the water industry, Infocast's 4th Lone Star Water Summit will provide attendees an opportunity to meet and network with municipalities, developers, investors, financiers, and other stakeholders in Texas Water. The event will focus on a discussion of rules & regulations, private funding opportunities, development opportunities, and the public funding money available to municipalities and developers.
Attending Infocast's 4th Lone Star Water Summit will give attendees a chance to learn how to get the competitive edge and latest information needed to secure funding for their water infrastructure projects.
For more information, to register, or to join as a sponsor, visit the event website at infocastinc.com/events/lonestar-water or contact Infocast at 818-888-4444.
About Infocast
For over 25 years, Infocast has produced the highest quality events, tailored to the needs of the industries we serve. We intensively research the marketplace, pulling from an extensive network of experts to give you the information and connections to succeed.