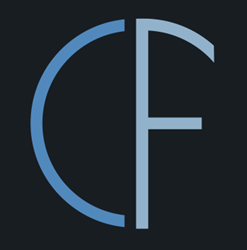 Our goal is to provide the most efficient and cost effective technology on the market to VisionLink in order to allow them to focus and execute on their core missions, which is to say bettering the community and helping those in need
Boulder, Colo. (PRWEB) June 23, 2015
Connect First has announced its partnership with VisionLink, a community focused CRM software solution. Connect First and VisionLink's technology strengths impact both companies' customer bases through improved technology in a single, seamless interface with better reporting and business intelligence. The partnership represents the first fully integrated CRM and telephony solution in the non-profit world and marks an innovative and effective tool for organizations.
VisionLink provides a link for helping people, and its network aids the homeless, 2-1-1 calls, elder care, families, disaster victims and youths among others. By imbedding Connect First's telephony and native data API's into their platform, VisionLink has simplified the process for both their customers and their employees.
"We couldn't be happier to partner with such an incredibly caring and giving organization," said Connect First COO, Dan Candee. "Our goal is to provide the most efficient and cost effective technology on the market to VisionLink in order to allow them to focus and execute on their core missions, which is to say bettering the community and helping those in need."
For more information on VisionLink please visit their website here.
About Connect First: Connect First is an award-winning SaaS telecommunications and cloud contact center software provider that focuses on customer satisfaction and elegant hosted solutions. Connect First offers a robust platform, designed and supported by a team of highly experienced engineers, designers and business analysts, and backed with personalized in-house customer care. Solutions include Cloud Routing, Inbound ACD, Outbound Dialing, Call Tracking, Interactive Voice Response (IVR), Voice Broadcast, Disaster Recovery, Predictive Dialer, Real-Time Telemetry, CDR Reporting, Live Agent Chat and more. Through a consultative approach with each customer interaction, Connect First builds customized solutions to meet the needs of a discerning customer base. Visit http://www.connectfirst.com for more information or a free consultation with a contact center solutions expert.