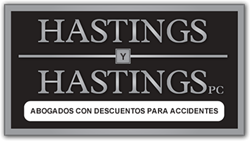 (PRWEB) June 22, 2015
Sometimes, after compensation is paid out by an insurance company to the insured driver, a subrogation claim will follow. Most individuals are baffled by the term, due to its esoteric nature. No doubt its intended to confuse. However, the concept is fairly simple. Subrogation essentially means to act on behalf of another.
To illustrate the point imagine this example. Your friend Timmy shoots you with a BB gun. Although the shot stings, he hit you in the thick part of the thigh, so no serious damage ensued. You forgive Timmy, but your parents do not. In order to make Timmy pay for his careless action, they call Timmy's parents and convince his parents to ground him for a week. So it is the same with Subrogation claim. The insurance company is attempting to sue on your behalf, and consequently, reap monetary compensation that ought to be awarded to you.
The word subrogation stems from the Latin verb, subrogare, which means to nominate a substitute. Like most Latin terms employed in business, law and medicine, the term is intended to confuse lay people. One may ask themselves why their insurance company would want to confuse them. Below is an explanation.
Let's pretend you were involved in an accident, and your insurance provider paid out 20k for pain and suffering. They may fire a suit at the other diver's insurance company to reclaim that 20k they just paid out to you. But you still may be entitled to that money, which is why it's best to consult an attorney. They can guide you through the process and help you eat up that extra 20k left haphazardly on the table.
"If the word subornation ever comes up from your insurance provider, you should consult an attorney. There may be additional compensation that you can secure with our help," said Jeffery Livers, Attorney at Hastings and Hastings.
Subrogation claims are very common, and an experienced law firm like Hastings and Hastings will be able to recover the compensation you deserve. Most people cringe every time they give money to an insurance company. So, ask yourself why you would want to give them more?