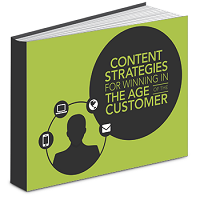 Denver, CO (PRWEB) June 23, 2015
A new resource is now available for marketers and IT professionals in the manufacturing sector. The eBook, "Content Strategies for Winning in the Age of the Customer," offers best practices for creating engaging, multi-channel content that is proven to convert customer prospects into qualified leads.
Download the eBook "Content Strategies for Winning in the Age of the Customer" here.
The rise of digital content, social media and mobile devices has resulted in more empowered, better-informed customers who are waiting until later in the buying cycle to contact vendors. Success in manufacturing sales depends on reaching these customers at the right time, in the right place, with the right information. This in turn requires a content strategy that enables the seamless delivery of product information to print, PDF, Web and mobile channels.
Learn more about B2B buying behavior, engaging today's buyers and multi-channel content strategies by downloading "Content Strategies for Winning in the Age of the Customer," which includes an overview of:
-- The changing landscape of customer engagement
-- Today's content types and new requirements
-- The top 15 questions to consider when building a content strategy
Success in Product Information Creation and Delivery
Read how Louis Vuitton, the iconic manufacturer of luxury leather goods, developed an iPad app to provide employees with secure access to the most up-to-date sales sheets, brochures and catalogues – all on-demand. The interactive app helps employees at the point-of-sale and enhances the buying experience. Download the case study here.
Read how Vicor Corporation, a leading manufacturer of power components, cut the creation and delivery of product datasheets from one week to 30 seconds to significantly increase customer satisfaction. Download the case study here.
About Quark Software Inc.
Quark's software enables organizations of all sizes to meet customer demand for engaging, relevant communications when, where and how they want them. Our solutions combine the power of XML with flexible layout and design to automate the delivery of customer communications to print, Web, and interactive experiences on the latest digital devices. Financial services firms, manufacturers and governments around the world rely on Quark solutions to elevate customer communications to new levels, reduce time to market and lower costs.
# # #
Quark and the Quark logo are trademarks or registered trademarks of Quark Software Inc. and its affiliates in the U.S. and/or other countries.