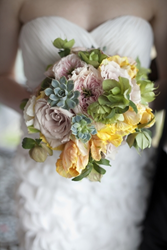 Purchasing a home was the overwhelming preference among participants when it came to using a substantial monetary gift
Chicago, IL (PRWEB) June 22, 2015
After deciding to get married, a couple will start down their financial road together. While there might still be separate bank accounts, The Federal Savings Bank knows that larger purchases will likely need to be completed in unison. For example, becoming a first-time home buyer may be in the cards for more couples than one might initially think. In some instances, the purchase might occur prior to the loud toll of wedding bells.
The Federal Savings Bank shares the following tips to help married or soon to be married couples when it comes to purchasing a home.
Know That Large Gifts Means Big Purchases
According to a report by Trulia on June 4th, an online real estate company, 69.5 percent of survey respondents indicated they would use a pre-wedding gift of $30,000 or more on a new home. Women are more likely to do this than men at 73 and 61 percent respectively.
Purchasing a home was the overwhelming preference among participants when it came to using a substantial monetary gift. Other items couples said they would spend money on included:

A new car - 11.9 percent
A honeymoon - 10.4 percent
A dream wedding - 6.1 percent
A larger engagement ring - 2.1 percent
•
Consider A Larger Home
In addition to wanting to purchase a new home, many individuals want to find a property with a higher number of bedrooms. The ideal home for 51.6 percent of respondents includes 3 bedrooms and 26.5 percent of individuals want 4-bedroom houses.
To score the perfect home, 26.9 percent of couples would cut down on ordering food and eating at restaurants and 23.9 percent would plan a smaller wedding. The least-popular sacrifice was getting an additional roommate to help pay for a dream home.
Know The Neighborhood
Couples are most concerned about the school district a neighborhood is located in. The size of the house and commute time to work were two additional factors many young couples consider when purchasing real estate.
If couples decide to purchase before getting hitched, individuals may want to sign a prenup because it will likely be the largest asset the two individuals invest in.
"When unmarried couples enter into a financial contract such as a home purchase, both credit scores are impacted by the success of that joint purchase," noted Patrick Horning, an advanced planning director. "A negative credit report can follow you even if your relationship ends."
Contact The Federal Savings Bank, a veteran owned bank, to learn more about mortgages.