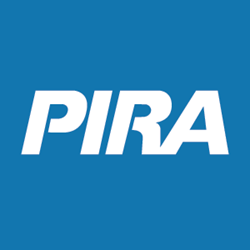 The peak in the crude oil surplus has passed. Products stocks, on the other hand, which had been near multi-year norms in the three major OECD markets, will grow in coming months, despite rising demand.
New York, NY (PRWEB) June 23, 2015
NYC-based PIRA Energy Group believes that the peak in the crude oil surplus has passed. In the U.S., commercial stocks reach new record level, as surplus falls again. In Japan, crude runs rebounded, imports were low and stocks drew. Specifically, PIRA's analysis of the oil market fundamentals has revealed the following:
Asia-Pacific Oil Market Forecast
The peak in the crude oil surplus has passed. Products stocks, on the other hand, which had been near multi-year norms in the three major OECD markets, will grow in coming months, despite rising demand. The transition from crude surplus to more of a product surplus will begin to pressure refinery margins lower. Gasoline cracks should remain healthy for the next several months due to declining inventories and increasing coverage requirements in the Atlantic Basin. Middle distillate cracks will ease, with new refinery startups in the Middle East, Turkey, and Latin America ramping up and supplies increasing ahead of demand growth.
U.S. Commercial Stocks Reach New Record Level, As Surplus Falls Again
Total commercial stocks built last week to a new record high level. However, last week's stock build was less than half of last year's build, as the total commercial stock surplus versus last year narrowed to the lowest excess since January. June of last year is when commercial stocks began to approach the top of the five-year range.
Japan Crude Runs Rebounded, Imports Were Low and Stocks Drew
Crude runs recovered almost one third of the drop from the previous week despite the ongoing outage at Kashima. Crude imports were very low and crude stocks drew 4.1 MMBbls. Finished product stocks drew 1.4 MMBbls. There were draws on all the major products other than kerosene. Demand performance was mixed across products, but aggregate demand was higher. The indicative refining margin remains very good. Gasoline and naphtha cracks firmed, while middle distillate and fuel oil cracks eased.
Tight Oil Operator Review
Operators focused on the direct and indirect effects of the lower price environment on their production profiles for 2015. Drastically lower rig counts have started to make a dent in production growth, but the bulk of the effect will not be felt until 2Q15. Most operators predict that their 2015 exit rate will be lower than 1Q15 production, indicating a relatively weak 2H15, unless prices improve. The outlook for 2016 remains uncertain, but most operators appear upbeat for 2016, expecting prices to rise and claiming to be ready to ramp up activity.
U.S. Octane Values Spike Higher
Octane values have recently spiked. This follows a pattern that has prevailed since 2012 of rising octane values during spring turnaround season and the transition period between summer and winter grade gasoline. There is a confluence of factors that led to this increase, notably increased premium gasoline demand and changes in refinery and petrochemical operations.
El Niño's Impact on Distillate Demand in the U.S. and Europe
PIRA analyzed the 5 strongest El Niño's measured over the October through March period for the last 20 years. For the U.S. only the strongest El Niño impacted distillate demand. For Europe, 3 out 5 El Niño's had an impact on distillate demand.
Waterborne LPG Freight Leaps Higher
Spot VLGC freight rates are soaring at the highest levels of the year. The cost of freight on the benchmark Ras Tanura to Chiba route jumped 5% to just below $120/MT. Meanwhile the cost of freight from the USGC to Japan continues to be quoted above $250/MT and around $90 for shipments from the U.S. Gulf to NW Europe.
Ethanol Prices plunge
U.S. ethanol prices plummeted the week ending June 12 due to near record production and rising inventories. Manufacturing margins fell for the fourth consecutive week as co-product DDG prices decreased to the lowest level of the year.
Ethanol Output Falls
U.S. ethanol production fell for the first time in six weeks during the week ending June 12, dropping to 980 MB/D from 992 MB/D in the preceding week. Despite the decline, output was still at the second highest rate of the year.
Biofuels Programs Continue in Over 60 Countries
Although about 80% of the biofuels are produced or consumed in the U.S., Europe and Brazil, more than 60 countries have biofuels programs.
The information above is part of PIRA Energy Group's weekly Energy Market Recap- which alerts readers to PIRA's current analysis of energy markets around the world as well as the key economic and political factors driving those markets.
Click here for additional information on PIRA's global energy commodity market research services.
CONTACT:
PIRA Energy Group
3 Park Avenue, 26th Floor
New York, NY 10016
212-686-6808
sales(at)pira(dot)com