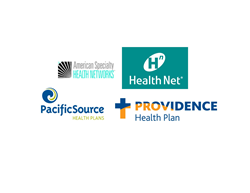 The addition of PacificSource, American Specialty Health Networks, HealthNet, and Providence helps extend reach to more patients in the Beaverton and Portland area in need of high quality, individualized
Beaverton, Oregon (PRWEB) June 25, 2015
Back In Motion Chiropractic & Sports Rehab, serving the greater Beaverton & Portland communities for over 25 years, is excited to announce the addition of 4 new insurance carriers offering in-network status for our chiropractic services. Patients insured with chiropractic benefits through PacificSource, American Specialty Health Networks, HealthNet, and Providence Health Plans are now eligible to use that benefit for chiropractic services at Back In Motion in Beaverton, with the benefit of smaller out-of-pocket expenses in most cases compared to cash pay, and visit maximums that will allow patients to get the care they need throughout the year.
Back In Motion Chiropractic & Sports Rehab is dedicated to increasing their reach to those in need of premier, non-surgical sports medicine in the Portland & Beaverton area, and will continue to add insurance carriers to their in-network offering, while offering budget-friendly cash pay plans for those who are either uninsured or underinsured.
Contact the friendly staff at Back In Motion to verify your specific coverage and to schedule your first appointment.
Back In Motion Chiropractic & Sports Rehab - Serving the Beaverton & Portland community for over 25 years - "Moving Toward Your Finish Line"