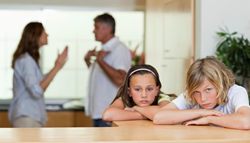 After 38 years, Harris County gets to add a New Family District Court
Houston, Texas (PRWEB) June 24, 2015
The Board of Family Judges announced that Governor Abbott has officially signed the Omnibus Bill, which includes the formation of a new family district court in Harris County to be designated as the 507th Judicial District Court as reported by Michael Busby, Houston Divorce Lawyer.
"Presently, Houston has nine family courts, one specialized domestic violence court, one child protection court (CPC), and four IV-D child support courts," reports Michael. "This court will be official as of January 1, 2016." The 507th has been reported by the Houston Bar Association to be located on the 15th floor of the Civil Courthouse at 201 Caroline in the space currently occupied by the 280th Judicial District Court (a/k/a the family violence court). The district clerk is currently working with the county to refurbish the vacant courtroom on the first floor of the Juvenile Courthouse and the 280th District Court will move across the street in the August/September timeframe, is the plan that the Houston Bar Assocation has reported to the Family Bar.
Further research of the Houston Bar Association has shown that it has been 38 years (1977) since Harris County has added an additional family district court. In 1978 the population of Harris County was about 2.2 million people, with the population in 2015 doubled at 4.4 million according to the U.S. Census. It is the hope that with this new court, families can get judge time quicker and avoid costly resets of contested hearings.