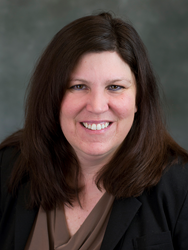 I am happy to be a part of such a great organization states Kim Michalik, newly elected President of NE Chapter International Precious Metals Institute
(PRWEB) June 24, 2015
We are pleased to announce, Kim Michalik of Pease & Curren has been named President of the New England chapter of the International Precious Metals Institute (IPMI).
Ms. Michalik has been a member of IPMI for over fourteen years and previously held the position of Second Vice President and Membership Chair of the New England chapter. Kim succeeds the past president for many years, Mr. John King of Gannon & Scott.
"I am happy to be a part of such a great organization" states Kim Michalik, President of Pease & Curren. "I look forward to the future of the NE Chapter of IPMI and I am confident I can add to the organization and what John King has already accomplished".
The appointment was formerly announced at the 39th International Precious Metals Conference held in San Antonio, Texas last week. The conference, "Charting Precious Metals through the Changing Currents of Compliance, Finance, Consumer Trends, Risk & New Technology" took place over 4 days and addressed all aspects of precious metals.
For more information on Pease & Curren, visit http://www.peaseandcurren.com , contact us at 800.343.0906 or info@peaseandcurren.com
About Pease & Curren
With 100 years in the precious metals refining business, the Pease & Curren way is disciplined, honest, consistent, and reputable. We provide the most accurate precious metals fire assay refining available on the market today, bringing consistently higher yields, to our customers, resulting in maximum returns.
Pease & Curren serves the dental, manufacturing, pawn/buyers, recycling and retail jewelry markets. P&C has superior programs including: Stone Removal, Appraisal Services, a Corporate Advantage Program and a fire assay process that is 20 times more accurate than X-Ray refining. Our facility is one of the most secure refineries in North America and coupled with our five star customer service, we continue to serve our customers with top quality refining.
About International Precious Metals Institute (IPMI)
The IPMI is the largest and most well-known association focused on precious metals in the world. IPMI is an international association of producers, refiners, fabricators, scientists, users, financial institutions, merchants, private and public sector groups, and the general precious metals community, formed to provide a forum for the exchange of information and technology. IPMI seeks and promotes the efficient and environmentally sound use, reuse, and recycling of precious metals from both primary and secondary sources. IPMI conducts educational meetings and courses and serves as a primary resource for information for the public, industry, and government agencies worldwide. IPMI recognizes excellence and achievement through awards to individuals and educations institutions.