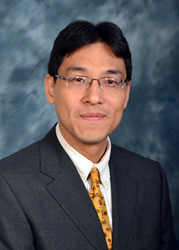 "This is good news for our patients who cannot eat a meal without resulting discomfort or pain." Toshitaka Hoppo, MD, Esophageal and Lung Institute, Allegheny Health Network
Pittsburgh, PA (PRWEB) June 23, 2015
POEM (Peroral Endoscopic Myotomy), a newer endoscopic procedure used to treat the swallowing disorder known as achalasia, is also an effective therapy for a variety of esophageal motility disorders, according to research from Allegheny Health Network's Esophageal and Lung Institute published in the April 2015 issue of the journal Surgical Endoscopy.
Research led by Toshitaka Hoppo, MD, PhD, and Blair Jobe, MD, Director of the Esophageal and Lung Institute, showed that most patients over the spectrum of esophageal motility disorders saw improvement in symptoms such as difficulty swallowing and chest pain after undergoing POEM.
"While patients with achalasia have the option of several different treatment strategies, including POEM, treatment strategies for non-achalasia esophageal motility disorders is still controversial," Dr. Hoppo said.
"Our research showed that POEM, a procedure to divide the esophagus muscle, can provide effective symptom relief for a variety of patients with few complications," Dr. Hoppo added. "This is good news for our patients who cannot eat a meal without resulting discomfort or pain, and thus suffer a reduced quality of life."
AHN's Esophageal and Lung Institute is one of a select number of institutions worldwide offering patients the POEM procedure, which originated in Japan. It has been performed in the United States only in the past few years, and about 6,000 POEM procedures have been performed worldwide.
AHN's research looked at 33 patients with achalasia and non-achalasia disorders who underwent POEM at AHN facilities from January 2013 through October 2014. The majority saw improvement in their ability to swallow, and reduction or elimination of other symptoms such as chest pain.
Performed with an endoscope, a flexible tube that can be passed through the mouth, research shows POEM is as safe and effective as laparoscopic surgery for achalasia, but has a shorter recovery time, results in fewer complications and causes no scarring. An inpatient procedure, POEM takes one to three hours to complete and patients usually go home the next day.
Achalasia and other swallowing disorders are usually caused by a non-relaxing lower esophageal sphincter muscle and/or the esophagus squeezing too much, making it hard to swallow and hard for the food to pass into the stomach. Other symptoms besides swallowing difficulties may include chest pain, regurgitation, heartburn, cough, weight loss and an overall low quality of life.
Currently, only a handful of centers in the United States offer this less-invasive approach to treating swallowing disorders. Allegheny Health Network physicians were the first in Pennsylvania to offer POEM to patients.
Joining Drs. Hoppo and Jobe in the research study were AHN's Shyam J. Thakkar, MD; Lana Y. Schumacher, MD; Yoshihiro Komatsu, MD; Steve Choe, MD; Amit Shetty, Sara Bloomer, Emily J. Lloyd, Ali H. Zaidi, MD; Mathew A. VanDeusen, MD; Rodney J. Landreneau, MD, and Abhijit Kulkarni, MD.
Those who would like to schedule an appointment with Drs. Hoppo or Jobe, or any specialist with Allegheny Health Network's Esophageal and Lung Institute can call 724.260.7300
About the Allegheny Health Network:
Allegheny Health Network (AHN.ORG), part of Highmark Health, is an integrated healthcare delivery system serving the Western Pennsylvania region. The Network is comprised of eight hospitals, including its flagship academic medical center Allegheny General Hospital, Allegheny Valley Hospital, Canonsburg Hospital, Forbes Hospital, Jefferson Hospital, Saint Vincent Hospital, Westfield Memorial Hospital and West Penn Hospital; an employed physician organization, a research institute, health + wellness pavilions, home and community-based health services and a group purchasing organization. The Network employs approximately 17,500 people, and has more than 2,100 physicians on its medical staff. The Network also serves as a clinical campus for Temple University School of Medicine, Drexel University College of Medicine and the Lake Erie College of Osteopathic Medicine.