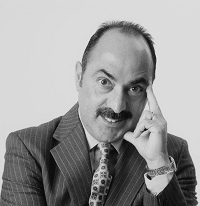 In this era of business model transformation to the cloud, and hybrid models, incentive and loyalty marketers must align their incentive programs to support more than deals won and quarterly revenue goals. - Claudio Ayub, VP of Channel Strategy
Little Rock, Arkansas (PRWEB) June 24, 2015
Perks|Channel, global provider of innovative rewards and recognition solutions that engage B2B and indirect channel partners has partnered with SiriusDecisions in upcoming Webinar: A Plan that Pays: Designing an Effective Channel Incentive Program on July 8th at 1 PM EST.
Using the SiriusDecisions TRED benchmark model, Perks | Channel will provide a framework to strategically align channel incentive activities across Technology, Recruitment, Enablement, and Demand Creation. This webinar will empower attendees with the tools to architect a Channel Incentive Program using Best Practices from top Suppliers who already use the TRED framework to design effective channel incentives.
Supplier investment in channel marketing incentives for the 2015 sales cycle is estimated to be about $70 billion dollars in an effort to support business model transformation to the Cloud and overcome the many challenges this transition brings. As expenditure in the channel continues to increase, many organizations find themselves with a series of disconnected activities.
In this webinar Laz Gonzalez, Service Director of Channel Management Strategies at SiriusDecisions, and Claudio Ayub, VP and Chief Channel Strategist at Perks | Channel, will introduce the benchmarking model called TRED and demonstrate how its application can maximize return on channel investments.
Ayub looks forward to the webinar and further explains the significance of a well-designed channel incentive program:
"In this era of business model transformation to the cloud, and hybrid models, incentive and loyalty marketers must align their incentive programs to support more than deals won and quarterly revenue goals. Shifting business models requires shifting focus from deal closing to incenting marketing enablement, demand generation, lead management, and early opportunity registration."
In this webinar attendees will learn where different incentives fit into the TRED framework and how efforts can be aligned to consistently drive the right behavior at all levels of the channel. By understanding best practice in the design of rewards, SPIFs, rebates, MDF, and co-op programs for reseller, hybrid, and cloud partners, attendees will take away valuable tools.
About Perks | Channel
Perks│Channel provides services and software to help you engage your B2B and indirect channel partners to improve sales effectiveness. With a listing on the Salesforce AppExchange and a global user base exceeding 5 million users, Perks | Channel takes the guesswork out of channel incentives and loyalty programs. Utilizing the Perks' Science of Motivation™ methodology, we provide your business with the tools necessary to motivate the people who matter most to your organization. More than just a loyalty company, we focus on creating best-in-class channel programs with tailored strategies and program design to achieve your go-to-market objectives. When you partner with Perks |Channel, we ensure that you receive the right infrastructure and processes to streamline program administration and increase channel loyalty.