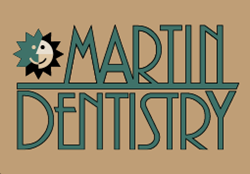 Fishers and Indianapolis, IN (PRWEB) June 23, 2015
Dr. Matthew Martin, Dr. Stephanie Martin, and Dr. Lynn Marshall of Martin Dentistry are excited to announce that they are now accepting new patients for dental implants without a referral at both office locations. Implants are among the best options for replacing missing teeth. They uniquely maintain the health of the bone and make hygiene easy by requiring the same care that is provided to natural teeth. In addition to the oral health benefits, patients enjoy the full function of implants while having a natural look and feel.
Dental implants are fixed into the upper or lower jaw by a titanium post, which the dentist inserts into the bone. Usually, it takes a few months for the bone to heal around the implant, so that it is incorporated like the roots of natural teeth. Once the implant is fixed in place, the dentist fits a custom crown along the surface to mimic the look and function of a tooth. Dental implants can replace a single tooth, support a bridge or denture.
With dental implants, the bone typically remains healthier because of the stimulation it receives from the implant. With traditional dentures or missing teeth, the bone deteriorates because it is not supported by any tooth structure. This can lead to a change in facial appearance. In addition, due its stability, patients with dental implants are able to speak without the fear of dentures slipping or cracking, and enjoy their normal diets. The same brushing and flossing that is recommended for all teeth proves to be sufficient to properly clean implants. With proper care and cleaning, dental implants can last a lifetime.
Those who would like more information on dental implants or the dentists in Fishers and Indianapolis, IN, are welcome to visit Martin Dentistry's website or call the practice. Drs. Martin and Dr. Marshall are happy to sit down with patients for no-obligation, no-fee consultations to answer your questions and discuss your options.
About the Practice
Martin Dentistry is a general practice offering personalized dental care in Fishers and Indianapolis, IN. Drs. Matthew Martin, Stephanie Martin and Lynn Marshall are experienced dentists committed to providing patients with innovative technologies and comfortable clinical care. The practice prides itself on delivering trust, comfort, care, quality and value, and welcome patients at both of their office locations from neighboring areas. The doctors offer a variety of dental services including preventative and cosmetic dentistry, dental implants, invisalign and more. The Indianapolis location's hours are Monday 9am-6pm, Tuesday thru Thursday 7:50am-5pm and Friday 7am-3pm. Office hours at the Fishers location are Monday and Tuesday 8am-5pm, Wednesday and Thursday 8am-6:30pm and Friday 7am-3pm. To learn more about Martin Dentistry and the services available please visit their website at http://www.martindentists.com.