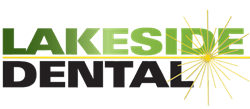 North Barrington, IL (PRWEB) June 23, 2015
As a dentist seeking to provide her patients with the latest in dental procedures and technology, Janet Century, DDS, has become certified to offer PowerProx Six Month Braces® in North Barrington, IL. This revolutionary method uses the latest in technology and materials to straighten teeth, which produce a beautiful smile in approximately six months. The process is subtle and expeditious, so it conveniently accommodates most lives without major disruption.
The confidence that comes with a beautiful smile changes the way most people experience life. When visible teeth are widely spaced, overlapping, or crowded, individuals are often embarrassed or uncomfortable interacting with others. However, dentists typically recommend braces for oral health reasons, such as bite problems rather than for aesthetic reasons alone. As a cosmetic option, the expense of the two- to three-year process can be difficult to justify. Traditional braces in North Barrington, IL, include hardware that can compound the initial self-consciousness, causing even more discomfort within social situations.
The techniques of PowerProx Six Month Braces® are not a new concept to orthodontics. The method which makes this process unique, along with the latest in dental hardware, is the shortened period necessary to straighten teeth. Dr. Century's goal to provide beautiful smiles is achieved by straightening only those teeth that are visible. This abbreviates the process significantly. Another facet of this procedure is the use of archwires. The type of metal varies, but the wires themselves have shape memory, and will always return to their original, carefully formed positions. They pull on teeth gently but persistently, guiding them into place over time.
The confidence and self-esteem that comes with a beautiful smile is priceless, but the cost of PowerProx Six Month Braces® is typically lower than traditional methods used to straighten teeth. The reduced amount of time and dental visits required decrease the expense significantly, making the process more affordable. Anyone who is interested in learning more about this technique can schedule a consultation with Dr. Century in North Barrington, IL, to discover if PowerProx Six Month Braces® is a viable option.
About the Practice
Lakeside Dental is a general practice offering personalized dental care for patients in North Barrington, IL. Dr. Janet Century has over 30 years of experience restoring the smiles of her patients, and has been chosen as a "Top-Rated Dentist" by numerous rating companies. Dr. Century is a teacher and lecturer, and her commitment to continuing education has earned her the highly prestigious Fellowship from the Academy of General Dentistry. She is the only dentist in Lake County certified to use three different lasers for dental treatments, including the LANAP® protocol to treat gum disease. To learn more about Lakeside Dental and the services they provide, visit their website at http://www.lakesidedental.com or call (847) 440-3681.