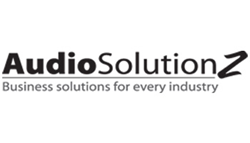 The most difficult situations are when threats are of ambiguous nature which leads managers to discount or ignore the risk and take a typical wait-and-watch attitude. Such approaches are always catastrophic.
Durham, NC (PRWEB) June 24, 2015
Though the threats of active shooting, bombing and suspicious packages are on the rise, most of the organizations seem unprepared for handling such unforeseen but probable emergencies. This is a collective-level phenomenon where companies say or do little even if there are signs that it in an imminent threat. There are various converging areas of research such as social, cognitive and organizational sciences and socio-technical systems which identify some factors beyond such a phenomenon*. They are:

Individual factors (Status quo, heuristic factors, self-serving bias)
Social factors (diffusing responsibilities, microclimates of distrust, conformity)
Organizational factors (fallacy of good provider, unchallenged beliefs, neglecting interdependencies)
Also, the scene of ambiguous threats is everywhere. The most difficult situations are when threats are of ambiguous nature which leads managers to discount or ignore the risk and take a typical wait-and-watch attitude. Such approaches are always catastrophic**.
Bomb threats, unfortunately, whether ambiguous, genuine or hoax, are no more a distant possibility at any type of workplace. Suspicious packages or phone-calls often are preludes to such threats. What to do when such situations occur? The first and most important step is, to call security agencies and local law enforcement agencies***. Some other steps that organizations must take are:
1. Train Employees: When there are over-the-phone threats, train employees to record all such information, i.e. the location of the bomb, the type of bomb, detonation time and motive etc.
2. Recognize Suspicious Packages: It is imperative to train employees to recognize suspicious packages as bombs may be received via postal services. Employees should know how to handle the package that may contain explosives. They shouldn't handle/touch packages if they are suspected to contain explosives and the package should be isolated till superiors or safety managers arrive.
3. Having an Emergency Preparedness Plan: Meetings should be conducted with management which will highlight the steps that must be taken if there are any bomb threats or other security threats. Employers and employees should remain proactive to set up procedures and checklists that explain how to respond to different types of threats.
4. Search Premises: Searches should be conducted based on the specificity of the bomb threats. If the location of the bomb is known, the area should be sealed and people should be evacuated from the specific area if there is a short period within which the bomb is supposed to diffuse.
5. Evacuation Process: It is an important and carefully considered option. Some evacuations may directly lead employees into dangerous situations – maybe towards the area where an active shooter is hiding and aiming target. While evacuating, it is necessary to understand how far people should be evacuated, patterns and procedures should be followed and exit routes should be searched for potential threats.
Businesses facing risks such as bombing or active shooting are quite high. Having emergency plans in place is extremely important for organizations – the time to "wait and watch" is over. Well-designed plans in consultation with security experts and execution strategies are essential so that financial destruction and loss of lives are avoided and its effects effectively mitigated.
Expert speaker Bo Mitchell, the founder and president of 911 consulting, will be conducting a session with AudioSolutionz, the country's leading industry information provider, on Tuesday, June 30, 2015 where he will explain how to respond to bomb threats, how to understand if the packages arrived are suspicious and also discuss about the risks of active shooters in the workplace today. For more information, visit http://www.audiosolutionz.com/defense-security/workplace-bomb-threat-response.html
About AudioSolutionz
AudioSolutionz is the country's leading provider of business enhancing information to industry professionals for more than a decade. It has a panel of seasoned industry experts who help professional deal with various issues, problems, regulations and other updates in their respective industries. AudioSolutionz's experts lend their expertise and knowledge in more than 12 industries in the U.S. The audience can also get answer to their queries directly from the speakers in a Q&A session following our training sessions. AudioSolutionz provides this information through training webinars, audio conferences, DVDs and transcripts.
Source(s):