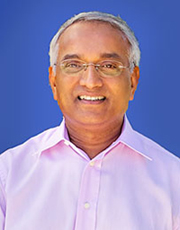 Humble, TX (PRWEB) July 01, 2015
As if mood swings, cramps and child labor weren't enough to endure, there is also another symptom found in a significant number of women: leg pain. Northeast Houston Vein Center is offering tips on the treatment options for women with leg pain.
Leg pain, a symptom of venous reflux disease, is underdiagnosed and often overlooked. Many women experience the tiredness, achiness, restless legs, cramps and itchiness related to leg pain but are unaware as to why they have these problems. Some are under the impression that this type of pain is inevitable because of the aging process without realizing there are treatment options available.
Venous disease, including deep vein thrombosis and varicose veins, affects a vast majority of women, particularly in the 40-49-year-old category. Because of the risk factors listed below, especially hormonal factors, birth control therapy, hormone replacement therapy and pregnancy, women are at risk for developing these venous disorders.
Risk factors that are particularly unique to women include:

Increasing age
Gender
Family history
Heavy lifting
Multiple pregnancies
Obesity
Standing profession
Cigarette smoking
Sedentary lifestyle
Many women have standing or sitting professions, such as teachers, nurses, hairdressers, receptionists, etc. Because of the long periods of inactivity during the work day, the blood will start to pool in the legs and cause pain or aches.
Healthy leg veins contain valves that open and close to assist the return of blood back to the heart. Venous reflux disease develops when the valves that keep blood flowing out of the legs and back to the heart become damaged or diseased. As a result, vein valves will not close properly, leading to the following symptoms of vascular disease and leg pain:
The inability to walk long distances
Cramping after walking or exercising
Tiredness and achiness at work due to little movement
Restless legs while trying to sleep at night
Itching and burning throughout the day
Swelling after being on your feet all day
Skin problems such as skin discoloration or ulceration
Varicose veins
Dr. Madaiah Revana and the expert staff at Northeast Houston Vein Center have treated thousands of patients during the past few years, producing highly successful results. Using his endovenous thermal ablation treatment, radiofrequency is used to close abnormally enlarged veins in the legs (varicose veins), immediately diverting the blood flow to nearby healthy veins. The procedure is done on an outpatient basis and is minimally invasive. Before performing the procedure, Dr. Revana evaluates the patient as a whole (not just the veins), ruling out any other problems that could be producing the pain. Besides cardiology, Revana specializes in both arterial and venous disease, and leg problems can be due to either one or both combined. To find out more about the procedure or to schedule an appointment, please call 281-446-4638 or visit http://www.nehoustonveincenter.com.
About Northeast Houston Vein Center:
The experienced physicians at Northeast Houston Vein Center offer comprehensive vein treatment in the Houston area. They provide the latest techniques and state-of-the-art equipment in the diagnosis and treatment of venous disease. Since its establishment in 1978, the medical professionals at Northeast Houston Vein Center have been dedicated to going above and beyond for their patients. Treatment options are minimally invasive and the outpatient procedures will allow patients to resume normal activities the same day. At Northeast Houston Vein Center, patients can imagine a life free of venous disease. For more information, visit their website at http://nehoustonveincenter.com/.