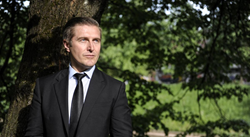 I think luck falls on not just the brave, but also the ones who believe they belong there.
Houston, Texas (PRWEB) June 25, 2015
As professional athletes become increasingly more prominent within the public sphere and garner popularity in private households, the debate in determining who are the best athletes can be a challenging discussion. Health Fitness Revolution, a nonprofit organization based in Houston and founded by renowned fitness trainer Samir Becic, ranked the ten best athletes utilizing criterion that not only acknowledge the athletic skills of professional athletes, but also used data on their diet and nutrition, community involvement, and personal achievements. The lists are the first in its kind to comprehensively review the multifaceted athletes for more than their athletic abilities.
The organization created three separate lists of the ten fittest athletes, encompassing American male athletes, American female athletes, and a combined list featuring international and American male athletes. The world list champions Novak Djokovic as the fittest athlete in the world with the runners up being LeBron James and Cristiano Ronaldo. Serena Williams leads the women's list of fittest athletes with Abby Wambach close behind.
Health Fitness Revolution composed the lists in an effort to promote health and fitness and combat the growing obesity epidemic. Health Fitness Revolution hopes their lists can inspire others to adopt a healthy lifestyle, once learning how the best athletes - and hopefully their favorites - maintain theirs.
The lists can be found here:
Fittest Athletes in the World 2015
Fittest American Male Athletes
Fittest American Female Athletes
About Health Fitness Revolution
Health Fitness Revolution, a movement spearheaded by the Samir Becic Foundation, is a not-for-profit organization dedicated to making America a healthier nation. Health Fitness Revolution aims to change the way people think about health and fitness, incorporating proper exercise and nutrition practices into the very fabric of family and society. By properly education the public and giving them the tools they need to live a healthy lifestyle, 60-70 percent of illnesses can be controlled or avoided, including obesity. Through a variety of channels in the community like schools, churches, community centers and corporations, Health Fitness Revolution hosts events and workshops to educate children and their parents about the fundamentals of physical fitness and nutrition. For more information, visit HealthFitnessRevolution.com and HealthFitnessREvolution.org
About Samir Becic
Samir Becic, world-renowned fitness expert and writer, earned a spot in Men's Journal's "Top Fitness Trainers in America" list and was named the "No.1 Fitness Trainer in the World" four times. For several years, Becic was the fitness director for Bally Total Fitness' largest facility in America and his experience and knowledge as a health and fitness expert has allowed him the opportunity to be published in numerous media outlets across the world. Becic is a contributing writer for FOCUS.de, one of the largest magazines in Europe, and is currently a fitness expert for Verizon Wireless, several national radio and television stations, and developed the Health and Fitness program at Joel Osteen's Lakewood Church, the largest mega-church in America.