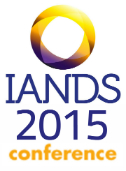 "We will offer a safe forum for people to share their experiences—especially important for veterans—and are offering some full registration scholarships to veterans who want to attend but don't have the financial resources to attend."
(PRWEB) June 24, 2015
Near death experiences (NDE) have been a highly publicized—but highly misunderstood—subject over the last four decades. What happens to these survivors after their near death experiences? Does the near death experiencer have long-term effects, and what are they?
The International Association of Near Death Studies, Inc. (IANDS)—founded in 1978—is hosting its 34th annual conference September 3 through 6, 2015 at the San Antonio Riverwalk Marriott. Themed Near-Death Experiences as Rites of Passage, the conference will have lectures and workshops featuring world-renowned experts. More than 300 physicians, nurses, active Military, clergy, veterans, hospice workers, counselors, LPC, LMFTs, nurses, social workers and near-death-experiencers are expected at the conference.
IANDS is holding a 45-minute webinar at 11 a.m. CST, on Wednesday, July 1 with a panel of experts to discuss what near death experiences are (including combat soldiers)….and the many misconceptions and prejudices about the subject and the experiencers. THE MEDIA IS INVITED TO TAKE PART IN THIS WEBINAR and interface live with the panelists via computer, phone or tablet. The panel of experts online for the webinar will include:
Panelist #1 – Mike Bongart, retired 1st Lieutenant, Assault Helicopter Company, Vietnam; experienced a Near Death Experience in 1968 when his UH-1 helicopter was shot down and a Viet Cong mortar round exploded when he and his crew were running for cover.  After his NDE and neurosurgery, he recovered so well that he was sent back on active duty in 1971 to fly another tour with the 61st Assault Helicopter Company and to serve as its Operations Officer.  He resigned from the service and earned a BS in Biomedical Communications and a Masters of Divinity degree.  From 1992 to 2014 he served the Presbyterian Church (USA) as a minister of the Word and Sacrament, and is now a fully retired Reverend.
Panelist #2 - Diane Corcoran, R.N., Ph.D.; President, IANDS: Dr. Corcoran, a retired Army nurse/administrator/educator, served in the Army Nurse corps for 25 years, starting in Vietnam and ending as the Chief Administration in Frankfurt Army medical center during Desert Storm, providing direct patient care, education, consultation, supervision, health care administration, and project management.
Panelist #3 - Debbie James, MSN, RN, CCRN, CNS; Debbie presently serves as the Director of the End of Life Nursing Education Consortium (ELNEC) Program at MD Anderson Cancer Center. She is also a Clinical Assistant Professor at the University of Texas Health Science Center School of Nursing. She lectures throughout the country on multiple topics including Critical Care nursing, Death and Dying, Bio-ethics, and End-of-Life decisions. In 2009, Debbie co-authored and edited the first compilation of research on near-death experiences: "Handbook of Near-Death Experiences:   Thirty Years of Investigation."
If you are unable to attend, the webinar will be taped and available within 24 hours of the webinar on youtube. The link is https://www.youtube.com/results?search_query=iands+webinar
Media are invited to the conference, as well.
IANDS CONFERENCE: IANDS's annual conference gives the public the chance to hear experiencers' stories and research findings, first-hand. "It is especially fitting that we are having the conference in a military city such as San Antonio because of the relevance to NDE to active duty service members and disabled veterans and to those who administer and minister this population," says US Army Col (Ret) Diane Corcoran. "We will offer a safe forum for people to share their experiences—especially important for veterans—and are offering some full registration scholarships to veterans who want to attend but don't have the financial resources to attend." Featured speakers at the conference include Anita Moorjani, Eben Alexander, PMH Attwater, Suzanne Giesemann and Bruce Greyson; more can be found at http://conference.iands.org/.
MORE ON IANDS: IANDS is dedicated to education and research on NDE matters from a strictly neutral standpoint. It focuses on exploring and applying an understanding of NDEs in psychiatry and counseling by training medical professionals, clergy, educators and the military. Through local chapter meetings around the world and its annual conference, it strives to connect experiencers and educate the public. IANDS also connects those grieving at the loss of a loved one, and is closely associated with various hospice organizations.
The interest in NDE is growing progressively, as exhibited by:
Greater than $130 million in sales (and 110 million copies sold) from movie Heaven is for Real
Coverage on Anderson Cooper 360, 2013 documentary To Heaven and Back
High viewership of TV shows such as Long Island Medium and Angels Amongst Us
Increase volume of research in academic fields published in peer-reviewed journals such as the Journal of Near Death Studies; many doctoral theses and books such as Consciousness Beyond Life written by a well-established cardiologist and Proof of Heaven by neurosurgeon Eben Alexander, M.D.
Increase in clinical applications to help combat grief, depression and suicidal ideologies
Clinical applications of Induced ADCs has helped over 3,000 veterans with PTSD in the Chicago area
Webinar Registration:
Media and all interested in the webinar are requested to register for the webinar; click on the link below to RSVP to the webinar.
https://zoom.us/webinar/register/f4a12556fe7c03f5dc2040ba88984b7b After registering, you will receive a confirmation email containing information about joining the webinar. For any registration questions, please contact Pat Johnson, 512-663-6357 or patjsanmarcos(at)gmail(dot)com/
For more information on this webinar, the conference, IANDS or to set up advance interviews with any of the panelists, speakers, experiencers and/or physicians who understand NDE, please contact iandsreporters(at)gmail(dot)com
International Association of Near Death Studies
2741 Campus Walk Avenue, Building 500
Durham, NC 27705-8878 • United States
(919) 383-7940 • http://www.IANDS.org
Media Contact: Pat Johnson
512-663-6357
patjsanmarcos(at)gmail.com
6/24/2015
Request for Coverage for Webinar: 11 a.m. (CST), Wednesday July 1, 2015