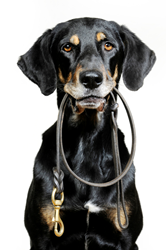 "Having a daily dog walker is wonderful, just make sure you do your homework so you hire the right one(s)." Joette White, President of Park Cities Pet Sitter.
Dallas, Texas (PRWEB) June 23, 2015
Park Cities Pet Sitter has been walking dogs since 1992. While many dog owners equate dog walking to other household chores they would rather avoid, Park Cities Pet Sitter cautions that hiring a qualified dog walker to handle this responsibility should involve a thoughtful screening process.
Joette White, owner of Park Cities Pet Sitter, has heard horror stories about things that have gone wrong when people chose the wrong dog walker. Everything from dogs getting lost, walkers that did not show up, dogs that ended up biting a human while walking, dogs that suffered heatstroke, and the list goes on. It is for that reason that she cautions those considering hiring a dog walker to do their homework about who they are hiring before they hand over their house keys. Ms. White says, "You are handing over access to your household and your possessions. People should really take the time to ask questions so they can be sure they are making the right decision for their situation and their dog(s). If your prospective dog walker does not have good answers to the questions below, don't hire them."
Ms. White said these questions should be the starting point for anyone who may need a regular dog walker:
1. "Are you/is your company bonded and insured?"
This is important to know so if property damage or an injury occurs during the dog walk, you know who is financially responsible for damages.
2. "Do you do background checks on your dog walkers?"
It is important to only hire dog walkers that have undergone background checks---they will have access to your home, your possessions, and your beloved pets.
3. "What happens if my dog walker is sick or goes out of town?"
This is why hiring a professional dog walking service is often preferable to hiring an individual. With a professional service, most have procedures in place to provide a backup walker if your regular dog walker is unavailable.
4. "Do you walk my dog with other client's dogs?"
There are dog walking companies that may offer "group walks" for dogs from different households. This may not be ideal for clients who have a dog that has difficulty getting along with other dogs.
5. "What are your safety practices to ensure my dog doesn't get injured or lost while in your care?"
The most experienced companies should be able to rattle off a list of policies they train their staff to adhere to---everything from checking the tightness of a dog's collar or harness, not opening any doors until the dog's leash is securely attached, not allowing a client dog to ever be off leash during a walk, avoiding children and other dogs if at all possible to avoid potentially dangerous interactions, etc.
6. "How long have you been in business?"
Dog walking may seem like a fun occupation, but it can be dangerous if it is not taken seriously. More established businesses will likely have clear policies that their staff adhere to in order to minimize the chances of anything going wrong.
7. "How will I know if my dog walker came?"
The most professional services will have standards for communicating with their clients about performed services. This can include a daily handwritten note or emails sent from a smart device.
8. "What if I need last minute service or need to cancel my dog's daily walk?"
The most professional businesses will have policies about how much notice they require to facilitate last minute requests, and how much notice they need to cancel a walk without it being billed. It is important to know these parameters so you can find a company that will fit your needs.
Ms. White says this checklist is just a starting point for those looking to hire a dog walker, and that dog owners should not be afraid of asking these things. "When potential clients call my company and ask these questions, I love it. It shows that they really understand the importance of protecting themselves, their dog, and our staff; and they will most likely love us because we can answer these things so professionally. Having a daily dog walker is wonderful, just make sure you do your homework so you hire the right one(s)," said Ms. White.
Park Cities Pet Sitter, Inc. has served the Dallas area 7 days a week, 365 days a year since 1992. Pet sitting, daily dog walks, pet taxis, overnight sitting, pet supply shopping, litter box cleaning and dog training are all part of the services PCPSI offers. Park Cities Pet Sitter is bonded and insured, and all sitters are employees--not independent contractors. A manager is on-call 24 hours a day to handle any emergencies. Additional information about Park Cities Pet Sitter can be found on their website at http://www.pcpsi.com.