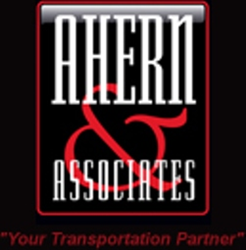 Here we are, the most powerful country in the world - a country that has an abundance of food, and we can't feed 49 million people
Phoenix, AZ (PRWEB) June 25, 2015
Ahern & Associates, the premier consulting company and M&A transportation advisory firm, has long-supported those that are less fortunate. In conjunction with the St. Mary's Food Bank, the firm led by CEO and founder Andy Ahern, is preparing for its biannual drive for St. Mary's coming up in July.
Andy Ahern & Ahern & Associates have been foundation sponsors for St. Mary's Food Bank for the past 17 years. Partnering with hundreds of other individuals and companies in the trucking industry, they have been able to raise millions of dollars of food to help those less fortunate. This year, Ahern anticipates record-setting contributions from the trucking industry.
"The trucking industry is Middle America," states Ahern. "It is made up of many family businesses that are genuinely interested in helping those in need. As such, we here at Ahern & Associates reach out to the industry to help the less fortunate. Over 49 million American struggle with hunger, and 16 million of those are children."
According to St. Mary's, at least one in five children faces the risk of going hungry with over 20 million children receiving free or reduced priced lunch at school every day. An estimated less than half of those get breakfast each day, and only 10% have access to summer meal sites.
"Here we are, the most powerful country in the world - a country that has an abundance of food, and we can't feed 49 million people," Ahern poses. This year, it's more important than ever that as a country we join together and focus on people that are less fortunate."
St. Mary's Food Bank is able to provide seven dollars' worth of food for every dollar contributed. On top of that, it is also thoughtful with how donations are put to use – 96 cents of every dollar donated goes back to the community, and 90% of collected funds assist families with children and elderly.
Ahern asks the trucking industry and all Americans to look beyond themselves: "It is important to recognize that many individuals rely on the food bank to survive. Hunger has no age discrimination. There's nothing more important than helping those that are in need. It is important to recognize that the St. Mary's Food Bank supports the trucking industry. St. Mary's distributes emergency food boxes to areas devastated by disasters and their community kitchen is a life-skill and food service training program for those with barriers to employment."
This year, Andy Ahern, through his newsletter, video podcasts, and personal connections has set up a goal to wipe out hunger in America. Six years after the onset of the financial and economic crisis, hunger remains extremely high in the United States. The financial and economic crisis that occurred in 2008 significantly increased the hunger level.
"It is important to recognize that hunger is real. During this upcoming 4th of July celebration, there is no better way to support your country, your family, and yourself by letting people that are less fortunate know that you care. St. Mary's Food Bank is in need of more donations than ever, to increase the assistance because of the demand from many families."
For those interested in donating to St. Mary's, please visit their website at http://www.firstfoodbank.org, or please send a donation to:
The St. Mary's Food Bank
c/o Ahern & Associates, Ltd.
1702 E Highland, Suite 409
Phoenix, AZ 85016
"Remember, for every $1 you contribute, that equals $7 dollars of food: a $10 donation purchase will provide $70 of food, and a $100 donation will provide $700 of food. Please let people know that we care," Ahern succinctly closes.
###
About Ahern & Associates, Ltd.
Ahern and Associates is North America's leading trucking and transportation management consulting firm. The skilled consultants at Ahern and Associates specialize in mergers and acquisitions of trucking and logistics companies as well as the restructuring and evaluation of existing carriers that seek to increase operating efficiency and improve profitability. Since 1987, Ahern and Associates has aided hundreds of buyers in the acquisition of trucking and logistics companies throughout the U.S. and Canada as well as assisting many transportation and logistics companies in reducing their overall operating costs and increasing their profitability.
For more information, please call 602-242-1030 or visit http://www.ahern-ltd.com.