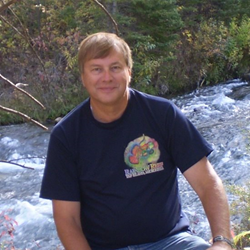 Yorba Linda, CA (PRWEB) June 23, 2015
Diasorin has announced that their new webinar, "Syphilis Diagnosis: Treponemal Algorithms from the Public Health Perspective," will feature guest speaker Dr. Richard Steece, the Director of the Public Health Laboratory, at the State of Tennessee Department of Health. He came into this role with over 30 years of experience and is one of the nation's leading public health laboratory experts.
In this webinar slated for June 25, 2015, 1pm Eastern Time, public health expert Richard Steece, PhD, will review how serology testing continues to be an indispensable tool for the management of several disease states, especially treponemal screening to monitor syphilis infection in the US.
Key objectives to be presented will include a discussion of CDC Guidelines on treponemal screening: the necessity to perform two independent laboratory syphilis tests to confirm diagnosis. Dr. Steece will also describe diagnostic methods for diagnosing syphilis infection: the order in which they are performed impacts interpretation of results, and the potential benefits of screening with a treponema-specific IgG/IgM assay, followed by a non-treponemal test for confirmation: the "Reverse Sequence" algorithm.
Dr. Richard Steece is certified as the Public Health Laboratory Director at the State of Tennessee Department of Health. Among his multiple admirable roles driving public health initiatives, Dr. Steece has recently served as the National Chlamydia Laboratory Coordinator for the Centers for Disease Control and Prevention (CDC) and as Science Advisor to the Association of Public Health Laboratories (APHL). Most recently, Dr. Steece is the incoming chair of the 2015 STD subcommittee for APHL. Prior to his public health career working with every city, county and state public health laboratory in the US, Dr. Steece earned his PhD in Biology/Microbiology.
The complementary webinar is hosted by LabRoots and will allow participants to interact with the speaker as well as participate in a live Q&A session following the presentation, offering a chance to ask questions to Dr. Steece. Attendees can also earn free Continuing Education credits for this talk.
For full details and free registration, click here.
About Diasorin:
For over 40 years the company has been developing, producing and marketing reagent kits for in vitro diagnostics worldwide. Its line of products used by diagnostic laboratories that are part of hospital facilities or operate independently (private diagnostic services laboratories) can meet the needs of the following clinical areas: infectious diseases, bone metabolism, hepatitis and retrovirus, oncology and endocrinology.
About LabRoots:
LabRoots is the leading scientific social networking website and producer of educational virtual events and webinars. Contributing to the advancement of science through content sharing capabilities, LabRoots is a powerful advocate in amplifying global networks and communities.
Founded in 2008, LabRoots emphasizes digital innovation in scientific collaboration and learning. We have become a primary source for current scientific news, webinars, virtual conferences and more. Join for free and become part of the largest scientific learning community in the world.