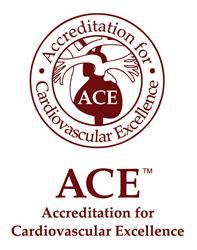 ". . . as pediatric and congenital interventionalists, our cath labs [must be] set up with standards so that all of our patients can expect to achieve the same type of standardization of care . . . -- Robert N. Vincent, MD
Washington, DC (PRWEB) June 24, 2015
Congenital Cardiology Today published a new article this month summarizing current national quality improvement initiatives in congenital heart disease (CHD) management. The article discusses the role of ACE in defining the standards of care in pediatric and congenital cardiac catheterization laboratories (PCCLs) and demonstrates ACE's leadership in quality review and accreditation.
"There is a tremendous need in our community to make sure that, as pediatric and congenital interventionalists, our cath labs are set up with standards so that all of our patients can expect to achieve the same type of standardization of care, regardless of where it occurs," said author Robert N. Vincent, MD, CM, FACC, pediatric cardiologist at Children's Healthcare of Atlanta and professor of pediatrics at Emory University School of Medicine in Atlanta, GA.
Hear more from Dr. Vincent about ACE's partnership with the Society for Cardiovascular Angiography and Interventions (SCAI) and the development of quality standards for pediatric and congenital heart disease: http://youtu.be/xjx7y0QFimE
In May, ACE released the first-ever congenital heart disease (CHD) standards for pediatric cardiac catheterization laboratory (PCCL) accreditation. The ACE standards define the current evidence-based best practices for diagnostic and interventional procedures in pediatric and adult patients with CHD. Using the ACE standards, facilities can evaluate their own performance against national quality metrics related to routine and complex diagnostic and therapeutic procedures in patients with CHD. To achieve ACE CHD accreditation, PCCLs must document that they are equipped to maintain the highest standards of quality care, allowing patient outcomes to meet or exceed those of comparable facilities that follow best practices.
The CHD standards for PCCL accreditation are available for download on the ACE website: (http://www.cvexcel.org/pccl.aspx). Facilities seeking ACE accreditation can obtain more information and complete the application process at http://www.cvexcel.org.
About Accreditation for Cardiovascular Excellence (ACE)
ACE is the global leader in accreditation and external quality review services for all catheter-based cardiovascular procedures. ACE, an independent organization sponsored by SCAI, offers independent evaluation and monitoring of facilities that provide cardiovascular care. By reviewing facility and operator performance and comparing clinical decision-making to nationally accepted best practices, ACE quality review and accreditation services play a critical role in continuous quality improvement programs. Join us. Let us exceed your expectations and provide a free consultation. Contact ACE at info(at)cvexcel(dot)org or call our office at 202.657.6859 or visit our website at http://www.cvexcel.org.