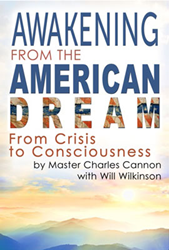 The book and the technology combine to produce a multiplier effect.
Faber, VA (PRWEB) June 30, 2015
Who are these whistle-blowers, these forces of nature who dare to think, and blaze new trails? Often living during times of transition between the confines of ignorance to new heights of knowledge, they were characteristically concerned for the advancement of learning. Not all, but most have clashed with the current course of politics, society and the status quo of their days. At the one end of the spectrum somebody like Sir Isaac Newton, one of the most influential scientists of the scientific revolution was respected, titled and hailed a giant. Socrates, one of the founders of Western philosophy, on the other hand, was found guilty and sentenced to death for attempting to make improvements by questioning the prevailing collective notions. History in between has not been pretty: Boethius, who penned one of the most popular and influential works to the Middle Ages, fell from esteem and was executed; Galileo, called the father of modern physics, became embroiled in controversy, condemned under suspicion of heresy and placed under house arrest. Other luminaries, such as Copernicus, or Kepler were immediately ignored at the time and not accepted for decades afterwards. Never mind that none of these bright lights were hardly foe or "enemies-of-state." Their "crime" was for attempting to cultivate knowledge and its common good for the benefit of others. Master Charles Cannon, international spiritual teacher, is a thinker of the same controversial ilk, but also a "Who's-who," marquis-level author whose thoughts tend to influence inspiration rather than incite reaction. His latest book, "Awakening from the American Dream," may well be a common protest on the state of the union's national affairs. Nonetheless, its true authority comes not from the weighty matters it bares for all to see, but from the unanimous recognition of its insight and honesty into a world at odds with itself. His words, polished by wisdom writer Will Wilkinson, aspire to the lighter poetic punch of Kahlil Gibran, mixed with the effervescence of champagne wishes. Unlike those historical sentencings, these are easy to swallow, and easy to take in stride.
His story hardly stops there in the expression of the present tense. It progresses beyond the strains of the morning to "NOW…The Technology". As satisfying as receiving any good news about the day's weather forecast, "NOW…The Technology" lets the sunlight of the future shine into the "NOW." In a personal and practical exercise, authorized by Master Charles Cannon, the inroads of the old and barbarous are rapidly thwarted and counter-balanced by the modern mechanics of consciousness. Simply start with any stereophonic sound-speaker system, portable i-Pod, MP3, or with headphones. Then push Play on-low. Alpha, theta, delta and subtle gamma frequencies bio-geometrically, and holo-dynamically perform the "synchronicity." This audio-sonic, entrainment technology, a balancing tool, brings first-hand, acoustic quality benefits to its users, such as restoring personal balance. In plain English, these good vibrations entrain, or balance those disturbances to brainwaves, which attempt to spirit away everyone's otherwise preferred state of equilibrium. His hi-tech meditation technology is for maintaining proper balance. Personal balance is restored quickly and clearly, and the moment is mastered as a matter of fact. Where other techniques fall short, or seem easy to shrug or ill-advised, this dreamy machine, in-tandem with his book, fulfills the multiplier effect. The propensity of the one injects the other with an additional benefit or increase premium, as the two forces combine to produce a marked effect.
To quote Francis Bacon, philosopher, scientist and father of the scientific method, "acorns were good, until bread was found". Why do so many people persist in doing things the old way, when it is known that a new way will do the trick just fine? On its website Synchronicity spotlights many a student who relates how nicely they've been able to adapt gracefully to the technical revolution in modern-day meditation.
For background, interview, feature, or cover materials, refer to:
Master Charles Cannon
Master Spiritual Teacher of "Modern Spirituality"
Disciple of Swami Muktananda Paramahansa
Author of: "Bliss of Freedom", "Meditation Tool Box", "Modern Spirituality" book and CD set, "Forgiving the Unforgivable" and "Awakening from the American Dream"
Founder of International Synchronicity Foundation for Modern Spirituality, and Synchronicity Sanctuary Retreat Center
Pioneer of the High-Tech Meditation Method "Modern Meditation for a Modern World"
Program Event Host at the Blue Ridge Mountains, Central Virginia International Retreat Center
Web Channel Leader and Teacher @ http://www.schoolofmodernspirituality.com
Phone:
757-644-3400 Ext 3382
Fax:
434-361-1058
Email:
synch(at)synchronicity(dot)org
Primary Website:
http://synchronicity.org
School of Modern Spirituality:
http://schoolofmodernspirituality.com
TV Website:
http://modernspiritualitytv.com
Master Charles Cannon:
http://mastercharlescannon.com