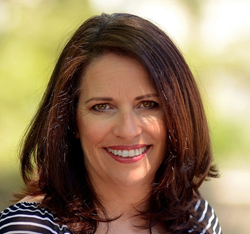 Four out of 10 U.S. households include a mother who is either the sole or primary source of income for her family
New York, NY (PRWEB) June 24, 2015
Liz O'Donnell author of Mogul, Mom & Maid: The Balancing Act of the Modern Woman will give brand marketing executives at M2Moms® http://www.m2moms.com a bird's eye view of moms all across America, who are juggling careers, motherhood, marriage & households. M2Moms® the 11th Annual Marketing to Moms Conference will be held October 6 & 7, 2015 at the New York Marriott Downtown. M2Moms® is a professional learning event that teaches brand marketers how to increase their share of moms purchasing.
"Four out of 10 U.S. households include a mother who is either the sole or primary source of income for her family. While much ink has been dedicated in the past year to these breadwinner moms, they remain a mystery to many marketers" according to Liz Fongemie, M2Moms® producer. "Liz's session will take an honest look at how women are balancing home life and career. She will present the unvarnished truth about the life of today's breadwinning mom, and share valuable insights on how brands can reach, inspire and support today's moms."
"'Know your market' is a basic tenet of all marketing communications. Real world insight like Liz's helps M2Moms® deliver everything brand marketers and their agencies need to understand today's ever evolving, demographically changing moms," Fongemie said. "Research, case studies, workshops, peer-to-peer learning and networking, it's all part of M2Moms® program."
"Moms really are brand-critical decision makers for a broad range of products and services," Fongemie added. "The Fast Facts page on M2Moms® website is filled with statistics showing that moms buy everything from sports drinks to prom dresses, diapers to dog food, lipstick to laptops, autos to pharmaceuticals. They buy for their homes, for their kids and they plan and pay for the family vacation. They purchase on every channel, every possible screen … traditional and new media, they use it all."
"Every year," Fongemie continued, "M2Moms® is attended by a really comprehensive and diverse list of brands including Microsoft, Johnson & Johnson, Evenflo, IKEA, Abbott Nutritionals, GM, Allstate, Heinz, Symantec, Hasbro, BBC, NBA, Procter & Gamble, Wyeth and Coca-Cola. M2Moms® typically sells out every year. Marketers attend because they know that keeping up with today's moms is critical to building and maintaining market share in virtually every industry and product category."
Preliminary 2015 M2Moms® sponsors include Associate Sponsors: Saatchi & Saatchi, Ketchum, Mabel's Labels, Univision, MtoM Consulting, TapInfluence, Bundoo, Smarty Pants, School Family Media; Showcase Sponsors: Sprout, The Motherhood, PTPA Media, Ibotta, CBX, Mom Central Consulting, Kid Kritics Approved, Little Big Brands, Lake Group Media, Macaroni Kid, May Designs, Marakae Marketing; Workshop Sponsors: The Bump, Eric Mower & Assoc., C+R Research; Video Content Resource: Snippies.
For M2Moms® information: http://www.m2moms.com or 860.724.2649 x11. M2Moms® is produced by PME® Enterprises LLC, 912 Silas Deane Hwy., Suite 101, Wethersfield, CT 06109.