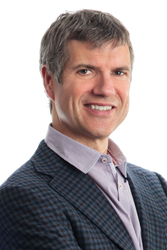 "I'm delighted to be recognized as a market leader by Techconnex. This award reflects the hard work done by all of the Medgate team and I'm proud to accept this award on their behalf."
(PRWEB) June 24, 2015
Medgate is proud to announce that it has been named "Market Expansion Leader" at the 2015 Techconnex Awards.
The Techconnex Awards celebrate the achievements of technology sector companies from the Greater Toronto Area across four categories. Nominations are submitted by Techconnex members and individuals from the wider technology community, and nominees are then judged by a panel of industry experts.
The "Market Expansion Leader" recognizes an organization from within the knowledge-based sector in the Greater Toronto Area that has demonstrated market innovation and successful export growth to reach new customers, increasing internationally sourced revenues, adding employees in the GTA while also encouraging community involvement and demonstrating sound business fundamentals.
In the past year, Medgate has added to its roster of the world's most recognizable companies who share our vision of worker health and safety, including Caterpillar, Rolls-Royce, Southern Company, Kuwait Oil and Ma'aden Aluminum.
Raj Acharya of RBC, who nominated Medgate for the award, said: "RBC has long been impressed with Medgate's stellar top and bottom line growth. From our years of working together, we know Medgate management cares deeply about its customers and their success. They listen to their customers and develop long term business partnerships. RBC is proud to be associated with Medgate and congratulates them on this terrific recognition."
Medgate President Mark Wallace said "I'm delighted to be recognized as a market leader by Techconnex. This award reflects the hard work done by all of the Medgate team and I'm proud to accept this award on their behalf."
About Medgate
Medgate is the industry's leading Environmental Health and Safety (EHS) software solution, used by health & safety professionals across a wide range of industries around the world.
Medgate helps our clients to both meet and move beyond compliance requirements to manage all aspects of the health and safety of their employees. By supporting our customers' EHS departments, we ensure that employees return home safe and healthy to their families, every day.
Our software is designed by experts with industry experience to reflect real-world best practices, which means that the solution is purpose-built for our clients' needs.
Our solution includes core product suites which cater to the main functional areas in EHS: Occupational Health, Safety, Industrial Hygiene, Environmental, and Ergonomics. These can be deployed as one complete software package or as standalone products to suit specific requirements.
From our Toronto HQ, Medgate's software empowers over 350 organizations in 67 countries to centralize, streamline and standardize occupational health and safety management.