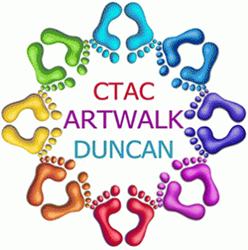 Duncan, OK (PRWEB) June 24, 2015
Originally a small trading post at the intersection of the Chisholm Trail and the military passage between Fort Arbuckle and Fort Sill, Duncan's founding father, William Duncan, brought his family to the area and built a trading post to serve the cattlemen and the passengers riding the Rock Island Railroad. When the first train arrived on June 27th, 1892, Duncan had become a new town on the western outskirts of our growing nation.
In celebration of Founder's Day the community is rolling out the red carpet with a full schedule of events for the historic day.
Beginning Thursday night, and ending Saturday night, be sure to check out the rodeo action at the Duncan Noon Lion's Club Annual Rodeo. One of the larger outdoor rodeos in the state, the Claude Gill Arena will be full of non stop action as contestants try to win top prizes. Tickets available at the gate for all performances beginning at 7:00 pm nightly.
The east entrance of Fuqua Park, located at the intersection of Hwy 81, the historic Chisholm Trail and Beech Ave, will be the start and finish of the 6th Annual Founder's Day 5K and 1M Fun Walk. This USATF sanctioned race will begin at 8 am, with a $25 registration fee. The Fun Walk begins at 7:30 am and registration is $15.
Main Street Duncan will host a Friday Night Cruise on June 26th from 6-9 pm and registration will take place at Main Street and 10th. Cars pay $10 to cruise. The next day will see an Antique Tractor Parade on Main Street at 9:30 am, with registration taking place at Walnut St and 12th Street beginning at 9 am. The Stephens County Historical Museum will have its annual Founder's Day Queen Crowning at 10 am on the stage located on the corner of 8th Street and Main next to Distinctive Decor, with a luncheon to follow at The Well for the queen candidates and their families.
The historic Prairie House, located at 814 W Oak, will be open for tours from 10 am to 5 pm. The Marlow Gunslingers will be there to entertain and perform every hour on the hour beginning at 11 am. Vendors will have crafts for sale and there will be lemonade and traditional tea cakes to enjoy on the porch of this Frank Lloyd Wright architecturally inspired home.
The Chisholm Trail Arts Council's(CTAC) inaugural ArtWalk kicks off on Saturday from 9 am to 9 pm on Main Street as well through the generous support of local businesses and community volunteers. Seeking to provide a free cultural experience to the citizens of Duncan and surrounding areas, CTAC has invited local artists, as well as artists from surrounding cities, to be a part of CTAC Art Walk Duncan. The event will feature the works of fine artists, performing artists, and local entertainment. Artists will have individual booths set up with art on display and items for sale. Children can experience "Art in Action" in our Kids Corner and take home a small art project. With the support of Main Street Duncan, and partnership with the local downtown merchants, CTAC is proud to boast an eclectic mix of over 50 businesses that art patrons are sure to want to check out as well. To find out more about artist booths, sponsorships, or event information, please visit CTAC's website at http://www.chisholmtrailarts.com or by calling CTAC's office at 580-252-4160. Artists may submit art sample entries to director(at)chisholmtrailarts.com.
For general information about Founder's Day activities please contact the Duncan Convention and Visitor's Bureau at 1-800-782-7167 or tourism(at)simmonscenter.com.