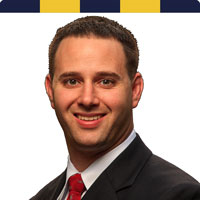 My hope is that this family seeks all available legal options under the law
Fort Lauderdale, Florida (PRWEB) June 24, 2015
After a sheriff crashed and killed a teen in Broward County recently, he was sentenced to ten years in prison according to court docket no. 11006457CF10A. Franklyn McCurrie was convicted of causing an accident when he raced to the scene of a non-emergency. Even police officers are not above the law when responding to non-emergency situations. Fort Lauderdale Accident Attorney Matthew Sean Tucker, a Fort Lauderdale Car Accident Attorney, comments on this tragic case.
The deceased, Cara Catlin, was only 14 years old and a freshman at Northeast High School in Oakland Park. The convicted felon, McCurrie, remains behind bars as the appeal process moves forward, as per the Judge's ruling.
Attorney Matthew Sean Tucker is the founder of Tucker IP, and says that this tragedy did not need to occur.
"This case represents an injury that will never go away and will pain Catlin's family forever. Adding insult to injury, the Family was upset that the case dragged on for five years. While McCurrie issued an apology, it was not enough for the family because McCurrie still has not yet admitted to causing this horrific accident as he drove his vehicle approximately 90 miles per hour in a 45 mile per hour zone. I would imagine that the family will seek the services of a personal injury attorney to seek any available wrongful death damages available under the law."
McCurrie is one of the first Florida police officers to be put in prison for killing a person while speeding. This is in spite of a sun-sentinel report indicating that only one officer went to jail for sixty days, despite over 320 officer crashes in which 19 resulted in deaths over a seven year period.
About Matthew Sean Tucker:
Matthew Sean Tucker is the founder of Tucker IP, practicing as a Fort Lauderdale car accident lawyer. In a short time period, Mr. Tucker has demonstrated strong litigation and settlement skills to seek maximum compensation following an accident. When it comes to personal injury, Mr. Tucker fights for the little guys, never the power insurance companies.
Serving West Palm, Fort Lauderdale, Miami, and Orlando, Tucker IP provides advice and counsel to those clients just following an injury.
Tucker IP, 2515 Marina Bay Drive West, No. 202, Fort Lauderdale, FL 33312