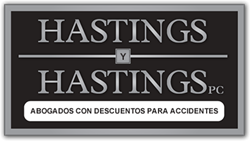 (PRWEB) June 23, 2015
The word Subrogation comes from the Latin verb subrogare which means to nominate someone as a substitute. If you've been involved in an accident, received compensation, and yet still receive calls from an insurance company regarding the accident, It's a good idea to consult an attorney.As previously mentioned, subrogation means to have one party stand in place of another. Essentially, the insurance company intends to recover damages on behalf of the accident. Here's an example to illustrate subrogation. Amanda smashes Jenny in the face with her handbag because she's upset that jenny stole her boyfriend. Jenny forgives her and decides its water under the bridge. However, Jenny's best friend Suzy is irate about Amanda's assault, and thus seeks revenge on behalf of Jenny by spreading a rumor that Amanda has a venereal disease. So it is the same with Subrogation. Subrogation permits a third party the right to sue on behalf of the injured party.
Basically, within the context of insurance, a subrogation claim will occur after an insurance provider has already paid the medical bills or compensation for pain and suffering. The insurance provider will then press a subrogation claim in hopes of reimbursement for the money they paid to you. But, it might be possible to recover that money, personally.
For instance, if one were granted 20k by an insurance provider for pain and suffering, they could still turn around and sue the other driver for additional compensation, perhaps another 20k. If one allows the insurance provider to press a subrogation claim, they will essentially eat up that additional 20k left carelessly on the table.
"If the word subrogation ever comes up from an insurance provider, one should consult an attorney. There may be additional compensation that they can secure with our help," said Jeffery Livers, Attorney at Hastings & Hastings.
No doubt Hastings & Hastings is a safe bet when dealing with auto accidents. With over 100 years of combined experience, there's nothing Hastings & Hastings hasn't already seen. So if you're in a wreck, and need a check, reach out to Hastings & Hastings for support.