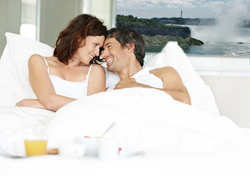 Niagara Falls, ON (PRWEB) June 24, 2015
Best Location Across from Niagara Falls:
The 20-acre Falls Avenue Resort sits directly across the street from the thundering Niagara Falls in the heart of the city's tourist district. The Resort's hotels, restaurants, and entertainment destinations are all centrally located just steps from first-class Niagara Falls attractions and just a short drive away from the region's best wineries and golf courses.
Niagara's Newest Craft Brewery:
Falls Avenue Resort is now home to the Niagara Brewing Company, Niagara's newest craft brewery experience. Located in the middle of the excitement right on Clifton Hill, Niagara Brewing Company offers a changing variety of bold and refreshing beers, a Niagara-inspired tasting menu, and a relaxing outdoor patio environment. It's a craft beer experience unlike any other.
Remarkable Fallsview Accommodations:
For the best Fallsview accommodations in the city, look no further than the Sheraton on the Falls and Crowne Plaza Niagara Falls-Fallsview. The Sheraton on the Falls offers beautiful sweeping views from floor-to-ceiling windows in each of the Fallsview guestrooms, while the Crowne Plaza offers classic elegance overlooking the majestic Falls.
The Only 4-Diamond Fallsview Dining:
Falls Avenue Resort is home to a wide array of restaurants and offers one-of-a-kind couples dining experiences at the 4-Diamond Windows by Jamie Kennedy and the Rainbow Room by Massimo Capra. Both Fallsview restaurants offer exquisite menus, extensive wine lists, and breathtaking views of Niagara Falls, making for romantic and unforgettable couples experiences.
Rejuvenating and Relaxing Spa Treatments:
The serene and beautiful Christienne Fallsview Spa is a one-of-a-kind relaxation experience located in the Sheraton on the Falls hotel. The spa offers exclusive amenities, features a breathtaking Fallsview treatment and relaxation area directly overlooking Niagara Falls, and is home to one of only six Hydrotherapy Infinity Jetted Tubs in Canada.
About Falls Avenue Resort:
Falls Avenue Resort is a 20-acre entertainment complex in Niagara Falls, Ontario that features properties such as the Sheraton on the Falls, Crowne Plaza Niagara Falls-Fallsview, Niagara Brewing Company, Hard Rock Café, Hershey's Chocolate World Niagara Falls, Casino Niagara, and Fallsview Indoor Waterpark. The Resort is home to 35 meeting rooms, 1,200 guestrooms, 12 restaurants, and numerous entertainment sites and attractions.