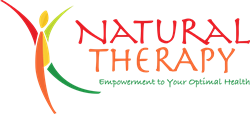 The Grand Opening for Natural Therapy marks a big step in applying non-invasive solutions for Outpatient services and In-Home Services for Independent Living, Assisted Living and Skilled Nursing Facilities
Omaha, NE (PRWEB) June 24, 2015
Natural Therapy is pleased to announce that it will hold a Grand Opening for the newly constructed 4,500 square foot Wellness/Outpatient Clinic on the SE corner of 13th and Leavenworth, the cornerstone of the Old Market, Wednesday, June 24, 4:00pm till 7:00pm.
"We're thrilled to introduce our location to the Omaha community," said Tony Regier, owner of Natural Therapy. "The Grand Opening for Natural Therapy marks a big step in applying non-invasive solutions for Outpatient services and In-Home Services for Independent Living, Assisted Living and Skilled Nursing Facilities."
Natural Therapy is a company built by therapists passionate on providing a community focused on holistic therapy solutions to promote empowerment for self-healing of the mind, body and spirit to flourish on the pathway of optimal health.
Services involve a balanced eastern and western approach including:
Traditional Chinese Medicine in Acupuncture and Herbology
Integrative Offerings in Chiropractic
Nutrition
Massage
Movement – Qi Gong, Tai Chi and Yoga
Counseling Services for emotional and mental wellness
Natural Therapy offers Occupational Therapy, Speech Language Pathology and Physical Therapy solutions in:

Lymphedema
Urinary Incontinence
Dysphagia
Parkinson's
Stroke Management
Pain Management
Balance Management
Pediatric Autism
Natural Therapy will also be partnering with Downtown Therapy for counseling services promoting mental and emotional balance. Massage is an important part of our therapy solutions approach and we are excited to be partnering with Old Market Massage, Passageway Massage and Sarah West Massage.
Natural Therapy will be open Monday through Sunday from 7am to 9pm and is located at 1219 Leavenworth Street. Free parking will be available to patients and their families.
For more information about Natural Therapy please visit http://www.Naturaltherapy.net