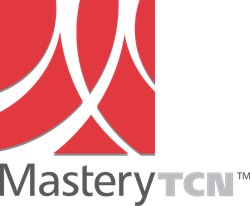 "We are pleased to participate in ADP's program and know their customers will appreciate being empowered to seamlessly acquire training content directly from ADP," says Channel Partner Program Manager, Jeff Holth
(PRWEB) June 25, 2015
MasteryTCN™ today announced the availability of its Online Training Library on ADP® Marketplace to help companies develop a competent workforce with a library of over 750 e-learning courses.
MasteryTCN™'s Online Training Library joins an ever-growing lineup of critical HCM and business applications that enable employers to optimize decision-making by seamlessly integrating workforce data across their company through secure ADP application programming interfaces (APIs).
"We are pleased to participate in ADP's program and know their customers will appreciate being empowered to seamlessly acquire training content directly from ADP," says Channel Partner Program Manager, Jeff Holth. "ADP customers can now license a library of e-learning courses to install on their ADP or ADP Partner Learning Management System."
ADP Marketplace is a new cloud-based app store designed to help employers dynamically manage an ecosystem of enterprise applications from ADP and world-class partners. This enables companies of all sizes to extend the value of their workforce solutions seamlessly across their entire organizations via a secure, single-sign-on process.
According to the ADP Research Institute®, the typical large company operates more than 31 separate HR applications and 33 payroll systems*. Many HR systems currently lack the ability to share workforce data with each other – and other core business systems. Today's constantly evolving business environment requires a digital enterprise application shopping experience and seamless data integration capabilities across solutions to drive meaningful business productivity.
"Many companies struggle to integrate core HCM and business applications. ADP Marketplace empowers employers to overcome that challenge so they can focus on boosting their business agility and their employees' success," said Don Weinstein, Senior Vice President, Product Management, ADP. "Clients can access pre-integrated workforce data in real-time through one intuitive platform while tapping into a growing ecosystem of trusted HCM apps to meet their evolving business needs."
ADP Marketplace continues to add new HCM applications to meet the business community's current and future needs. To learn more about ADP Marketplace, visit marketplace.adp.com.
*from "Harnessing Big Data: The Human Capital Management Journey to Achieving Business Growth" 2015
Mastery TCN™ is the e-learning industry's first Training Content Network. Mastery partners with leading video content providers to co-produce the largest, standardized, workplace e-learning resource library available. Mastery's course library offers a wide selection of topics ranging from health and safety, HR compliance, communication skills, PC skills, leadership, customer service, team building, and management and supervision. Mastery's standardized platform provides continuity in user experience from one course to the next.
Mastery goes beyond connecting customers with content, by pro-actively supporting both customers and content partners. In this way Mastery fulfills its mission of helping build more successful, effective and amazing organizations.
About ADP
Employers around the world rely on ADP® (NASDAQ: ADP) for cloud-based solutions and services to help manage their most important asset - their people. From human resources and payroll to talent management to benefits administration, ADP brings unmatched depth and expertise in helping clients build a better workforce. A pioneer in Human Capital Management (HCM) and business process outsourcing, ADP serves more than 625,000 clients in more than 100 countries. ADP.com.
The ADP logo, ADP and ADP Research Institute are registered trademarks of ADP, LLC. All other marks are the property of their respective owners. Copyright © 2015 ADP, LLC.
ADP Media Contact
Dick Wolfe
ADP
(973) 974-7034
dick.wolfe(at)adp(dot)com