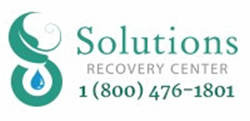 (PRWEB) July 01, 2015
In two short years, Solutions Recovery Center has earned a nationwide reputation as a foreword thinking leader within the field of addiction and alcoholism recovery for men. Solutions Recovery Center is the actualization of a dream, and vision, of its founder and CEO Daniel J. Callahan, MSW. As a lifelong student of addiction and addiction treatment, Mr. Callahan has developed a unique program of recovery, combining the latest scientific findings with traditional 12 step approaches, mindfulness, yoga, nutrition, and psych-education designed to meet the individual needs of each guest.
During the past two years as Solutions Recovery Center has grown, so too has Mr. Callahan's vision. In January 2015 it became apparent that Solutions had outgrown its original facility in Delray Beach, Florida, opting to acquire a larger, more suitable, building in Coconut Creek, Florida. Rather than simply lock the doors behind him and walk away, Mr. Callahan decided to use what he had created in Delray to help women across the country struggling with addiction and alcoholism. Following a complete remodel designed to create an atmosphere appropriate for women guests, Inspirations for Women opened its doors in March 2015.
The time between the idea for Inspirations for Women in January and its realization in March has been both busy and well-spent. Following Solution's unique model for success, on the job training for Inspiration's staff began a full three months prior to its opening. Program Director Steven Sachs and Clinical Director Dr. Lindsay Howard, Psy.D. used this time to build a positive, dedicated team of therapists and counselors. They have also used this time to guide the development of a new, dynamic group curriculum aimed at the gender-specific needs of women clients and to create a calm, stress-free, day-to-day operational system critical for women in early recovery from addiction and alcoholism.
If, as the saying goes, past experience is truly the best predictor of the future, the success of Solutions Recovery Center is good reason to expect success from Inspirations for Women. Since opening its doors in March, Inspirations has taken the slow and steady approach. Rather than test its potential capacity right away, Inspirations for Women has learned from the experience of her big brother, Solutions Recovery Center, to take her time, to build a structure that will last. To date, Inspirations for Women has helped nearly twenty women of all ages and backgrounds to regain their footing, and has provided them with tools and insight to help them stay clean and sober, and the momentum required to pursue a happy, prosperous life.
See more about Solutions Recovery Center:
Solutions Recovery Center Facebook
Solutions Recovery Center's Profile on Psychology Today
Solutions Recovery Center Reviews